Staggered move to level 2 starts Thursday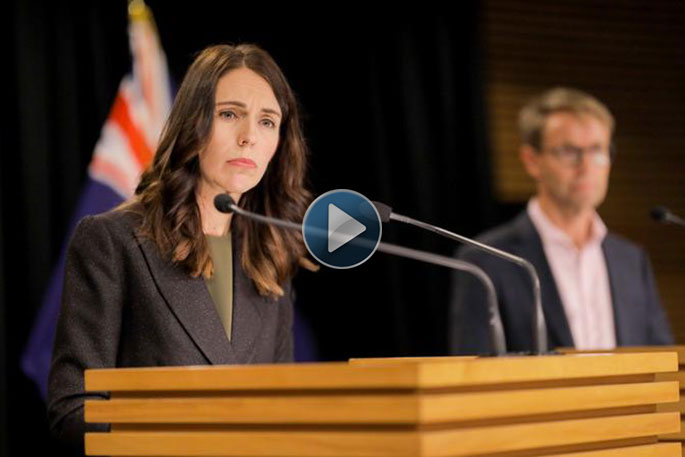 New Zealand retail, hospitality and public spaces will move to alert level 2 on Thursday, May 14.
Prime Minister Jacinda Ardern is updating the public on Cabinets decision to move down an alert level this week.
Children will return to school and early childhood centres next Monday, May 18.
Bars will be able to open under strict requirements on Thursday, May 21.
Jacinda says under alert level 2, all social gatherings will be restricted to 10 people.
She says this restriction is in place because "if something goes wrong, that's much easier to contain, much easier to contact trace."
These restrictions apply to parties at home, weddings, funerals and group bookings at restaurants and bars.
New Zealanders will be able to catch up with friends and family from this Thursday, Jacinda says.
"Go and see your mum, just don't turn it into a massive family gathering while you're at it."
People must remain vigilant with hygiene practices at alert level 2, she says.
"Wash your hands, wash your hands, wash your hands, and do it properly ... there are risks ahead so please be vigilant at level 2."
People will be able to travel around New Zealand at level 2.
"Space yourself out especially if you're using public transport."
Jacinda urges peopel to keep a track of where they have been and who they have seen.
Health services will also reopen, Jacinda says.
Earlier: Prime Minister Jacinda Ardern and Director General of Health Dr Ashley Bloomfield will provide an update on whether or not the country will move to alert level 2 this afternoon.
The media conference will be live from 4pm.
The Ministry of Health is reporting three new confirmed cases of COVID-19 today.
Two cases are linked to the St Margaret's Hospital & Rest Home in Auckland. The individuals are both nurses at Waitakere Hospital.
The third case is a person who has travelled back from overseas, so is an imported case.
Today's cases bring New Zealand's combined total of confirmed and probable COVID-19 cases to 1,497.
There 1386 people reported as having recovered from COVID-19, an increase of 15 on yesterday. This is 93 per cent of all confirmed and probable cases.
More on SunLive...