Nurse dies after car hits horse in Bay of Plenty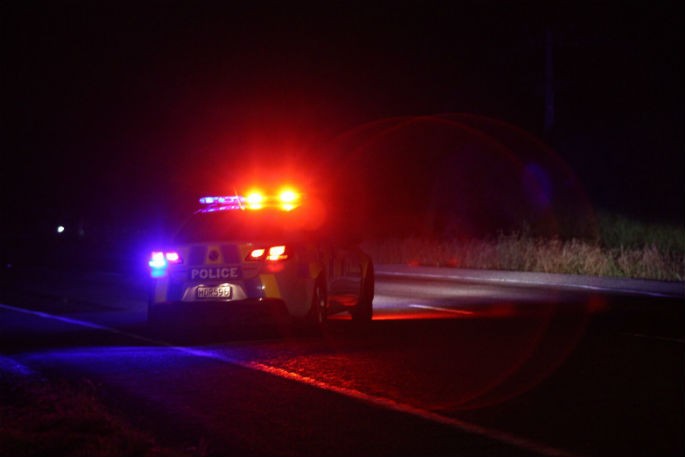 A woman who died after her car struck a horse in the Bay of Plenty was a nurse at a rest home.
Police say the crash happened on Te Teko Rd, near Edgecumbe, about 11.20pm on Saturday.
Police say 59-year-old Edgecumbe woman Elizabeth Edwards was the only person in the car when it crashed.
"Police extend their sympathies to her family.
"Enquiries into the circumstances of the crash are ongoing.
"We would like to urge anyone who had witnessed the crash or has any information about the ownership of the horse to contact Police."
Elizabeth had been driving home from work when the crash happened, says Edgecumbe volunteer firefighter, senior station officer Iain Powell.
This is not the first time emergency services had been called to a crash on this road involving livestock.
"That part of the road is quite [known] for that sort of thing."
Iain says he has been a volunteer firefighter for 25 years and in that time, there has been four crashes on that stretch of road, two fatal, that involved livestock.
"It's not just horses, there's been a pig get hit."
It's always tough attending calls where someone died and Iain says he feels for the family.
"Just imagine if that was your mother or sister, but it's a job we have to do."
This was the first crash they had attended since the country went into lockdown.
The Serious Crash Unit is investigating.
If you have any information that can assist with investigation please call Police on 105 quoting file number 200510/2604.
Information can also be provided anonymously via Crimestopper on 0800 555 111.
More on SunLive...