Mother and daughter's double act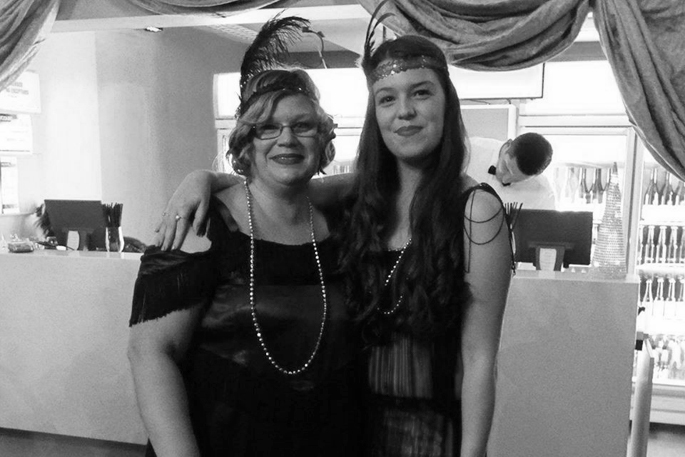 For most people living and working together would put serious strain on a relationship but for one mother daughter duo, it's a blessing.
Cheryl and Ellie Smith work together at Baycourt Community and Art Centre and Cheryl says it's "absolutely brilliant".
"We're pretty close and more like best friends than anything. I rely on her in every aspect of my life. She's my rock, really."
Ellie quips that they are a bit like a double act and have a lot of fun at work.
"I always joke that she's me, but nicer. We're very, very similar and I think a lot of my friends prefer her to me a lot of the time, she's like sunshine.
"It's a pretty special relationship that we've got. We don't get on each other's nerves at all."
Cheryl jokes that the only time the relationship is tested is if she brings the wrong leftovers for lunch or forgets the condiments.
"The leftovers is one thing, but the other thing is my mum and I have very different levels of organisation and her desk freaks me out," laughs Ellie.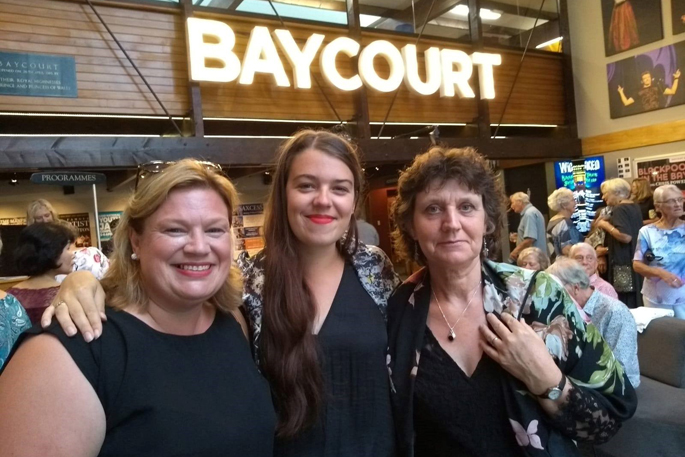 Cheryl, Ellie and their Aunty Gill.
"I'm organised and mum's organised chaos. So she does know where everything is, but no one else does."
Cheryl has been the events manager at Baycourt for nine years and Ellie started as a causal in the ticket office five years ago and has also worked as the community engagement coordinator.
The pair are missing their close knit work family while Baycourt is closed because of the COVID-19 restrictions.
"We really miss being there because we should be into the [show] season now," says Cheryl.
Enhancing Ellie's argument of being the organised one, her Mother's Day gifts had been delivered on time and were wrapped and ready – while Cheryl was anxiously awaiting the courier's delivery on Friday afternoon.
Ellie says the order of her nan's gift had been dispatched and they were checking emails constantly for tracking updates but it was freaking Cheryl out.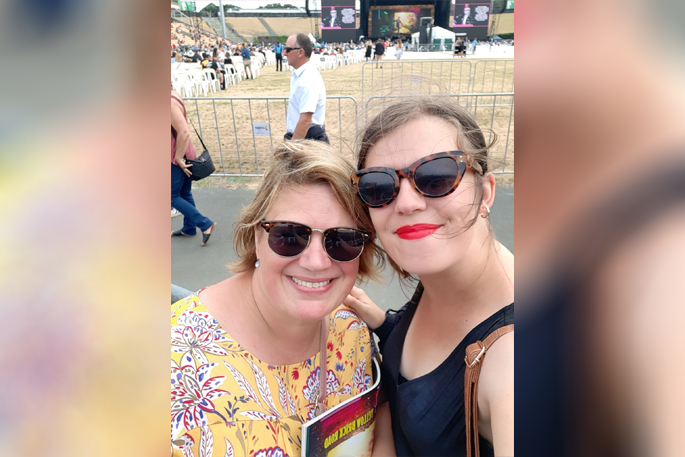 Cheryl and Ellie have similar taste in music, so went to Elton John together.
More on SunLive...