Op shops brace for lockdown clearout donations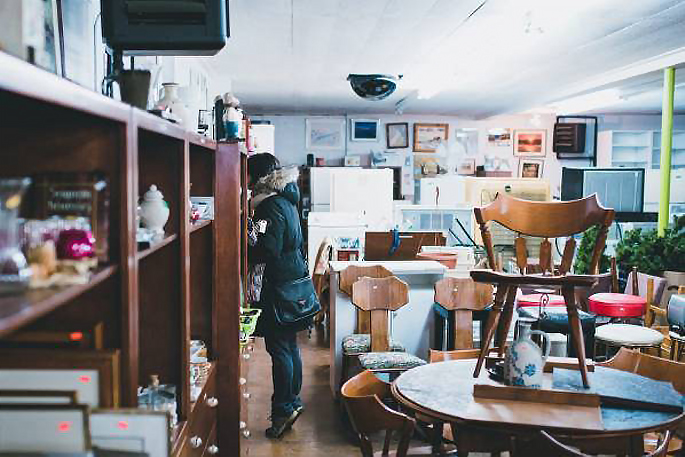 Op shops around the country are bracing for what could be the biggest surge of donations on record.
Last year, the Marie Kondo fad saw one Bay of Plenty shop forced to hold a free sale of goods after they were inundated with 4000 banana boxes full of clothes, blankets, duvets and shoes that did not spark joy.
The nationwide lockdown sadly also prompted a spate of dumping outside Salvation Army stores in Auckland, Wellington and Timaru several weeks ago.
If we move to level 2, the charity stores are asking the public to donate as many "clean, resaleable" goods as possible.
"We are preparing for high amounts of donations coming in and are already starting to get calls from people for pick-ups because everyone's had this time to spring clean their homes," says St. Vincent de Paul (SVDP) spokeswoman Millie Lambess.
Red Cross national retail manager Talei Kitchingman says they are anticipating "heaps" of donations to "pour in as soon as the doors open".
Heaps of donations is exactly what's needed to "replenish" the op shops and get charity funding back on its feet. During lockdown, SVDP volunteers gave out most of the winter stock to vulnerable people - at least 40 welfare items were gifted from the Wellington City store alone.
"We gave out a lot of heaters, blankets and winter clothing and socks for both kids and adults," says Millie. "So we're asking for quality winter clothing and heaters, as well as furniture and essential cooking appliances."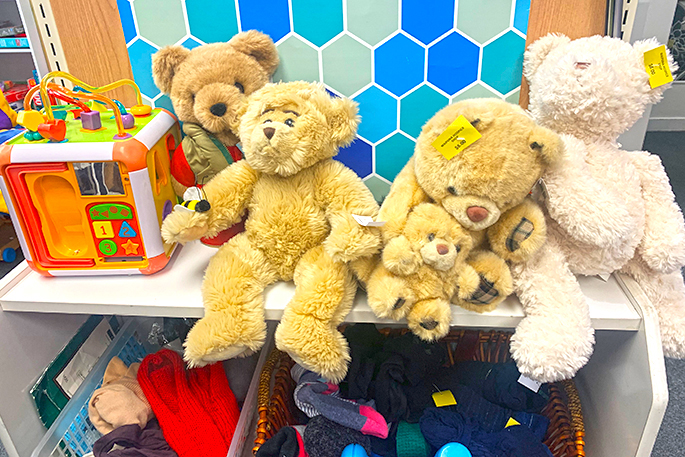 Often soft and plastic toys aren't useful donations because they're difficult to clean properly. Image: SunLive.
Bed sets are preferred to single mattresses because they can also be used to furnish emergency housing, she says.
The least useful thing to donate is soft and plastic toys because they're difficult to clean properly and sell, and kids' cots and car seats won't be accepted for safety reasons.
"We're grateful to take pretty much anything else, that's not soiled, ripped or stained," says Millie.
LEVEL 2 SAFETY PRECAUTIONS
An SPCA spokesperson says all the usual donations will be accepted, however, all items will be quarantined for at least seven days unless they can be given a thorough cleaning prior to being put up for sale.
"There will be contact tracing forms for all shoppers to fill in, and limited numbers will be able to enter the stores at one time," she says.
SVDP is considering how and if they plan to utilise the aid of elderly volunteers without putting them at any undue risk.
"We know a lot of retired volunteers who are really eager to come back, but we might have to look at ways they can help that aren't customer-facing, like sorting in the warehouse," says Millie.
Store layouts are being adjusted to allow more space to move around without unnecessarily touching items and shoppers will find taped markers to remind them to socially distance.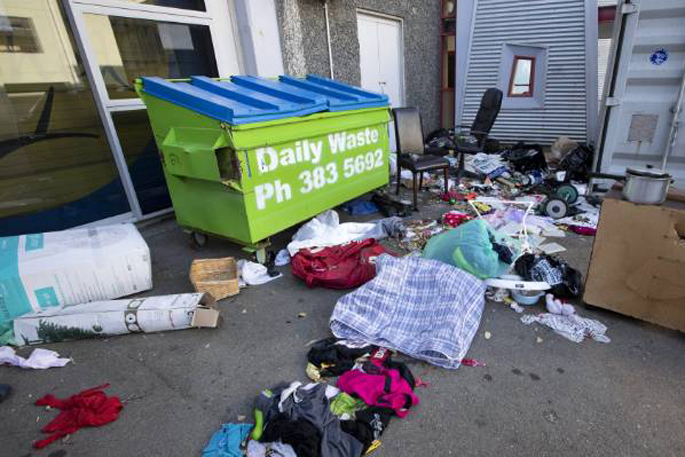 Items dumped at the back of the Salvation Army store in Miramar during alert level 4. Image: Stuff/The Dominion Post.
SIMPLE OP SHOP ETIQUETTE
1. Don't dump.
"Usually there's a pile of rubbish outside our doors every Monday morning," says Millie. The nine SVDP stores in Wellington spend about $30,000 on landfill fees each year.
Although there was less dumping at level 4 than Millie expected, the Johnsonville store got hit quite badly. "Our delivery van drivers had to take time out of distributing welfare packs and food parcels to clear away old couches," she says.
2. Think of donating as gifting a present, not getting rid of something you no longer want.
Some of the grossest donations that have been given to op shops across New Zealand include adult toys (used and unused), soiled undies, an unwashed bedpan, a duvet covered in vomit, a pubic wig, a prosthetic leg, and false teeth.
"Some people might look at a soiled mattress and think someone without a bed would appreciate that, but we want to pick people in vulnerable situations up with a nice, clean item. Just because it's welfare doesn't make it 'less than' if someone was purchasing it," says Millie.
"Things must be clean and sellable."
3. Call ahead and donate during open hours.
One store may have a lot of kids' clothes, another store may have none. Ask if your local op shop needs what you have to give away to prevent it ending up in storage.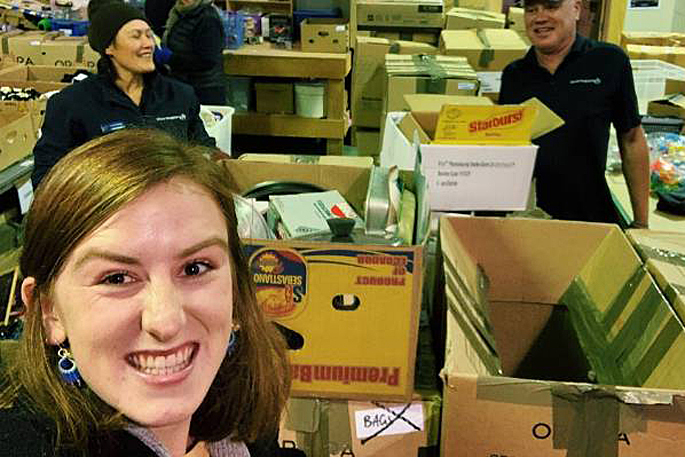 Kate Hall at Dove Hospice distribution centre. Image: Kate Hall/Supplied
WHAT HAPPENS TO THE DONATIONS?
Environmental activist and blogger Kate Hall volunteered at Dove Hospice in 2019 to find out what really happens to donations after you've lovingly dropped them off at the door.
She learned that volunteers sort through 60-65 truckloads of donations that are gifted to Dove Hospice every month, and ripped and soiled items aren't immediately binned.
Volunteers do their best to get the most out of each one with repairs, and what doesn't sell in stores goes to a monthly garage sale. The less-desirable clothes that don't sell are bundled up and sold in bulk on Trade Me.
In the current climate, "it would be ridiculously unkind and irresponsible to donate anything that isn't good enough to sell", says Kate.
More on SunLive...