Tauranga mums provide compostable cleaning cloths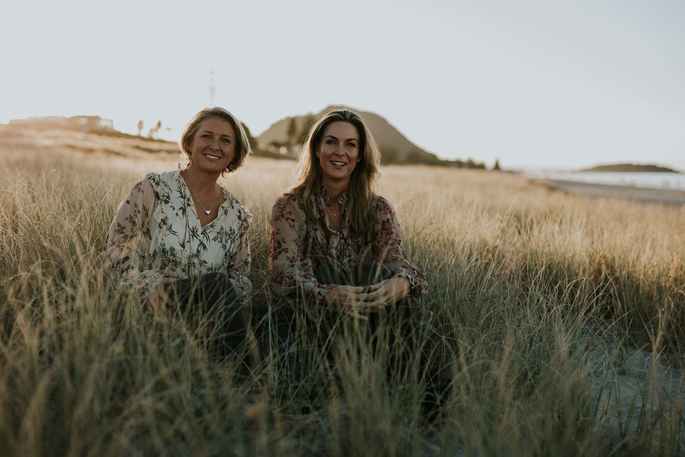 Two Tauranga mums are helping "busy, working families" lean towards living a zero-waste lifestyle.
Kristy Hunter and Stine Smith own Good Change. Their first product - a compostable kitchen cloth - launched last year.
Stine says the idea came about after realising there was no alternative to the plastic-wrapped, microplastic-filled kitchen sponges at supermarkets.
"Pretty much for whatever product you want to buy - you can buy an eco-alternative. But then we realised there was nothing in the cleaning cloth category."
It's their mission to help people remove single-use products from everyday life, says Stine.
Their Eco Cloth is made from wood pulp and cotton. The packaging is made from recycled cardboard.
"We just want to try and give people some easy solutions to removing single-use products from their everyday life. This is an easy and rewarding option," says Stine.
She says her family strives to live a zero-waste lifestyle, but sometimes it can prove difficult.
It's about finding a balance between what is convenient and what will help the environment, she says.
"It's hard to go completely zero waste in one day - especially for working families with kids trying to juggle everything. But if you can do one thing for the environment then even that helps."
"None of us are superhuman. Thinking about doable options for your family is a good start - and that's where our cloths come in."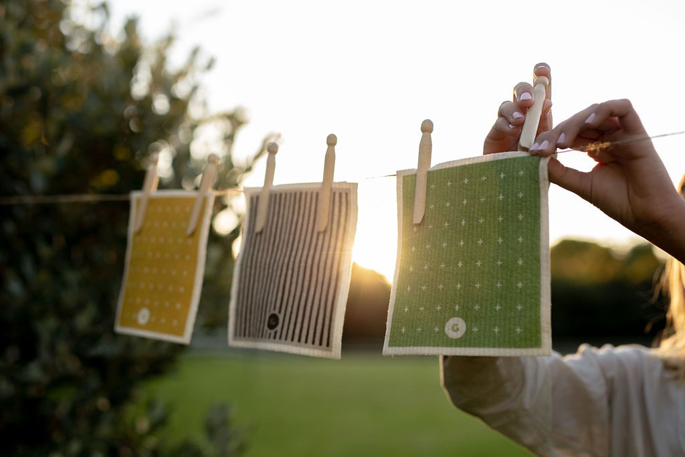 Today, the Swedish-invented cloths are stocked in more than 75 supermarkets and individual retailers around NZ.
Kirsty says people want to make more eco-friendly and sustainable choices but there's not always that option available.
"Until Eco Cloth, the only kitchen cloths or sponges available contained microplastics, lasted just weeks, ended up in landfill, and were wrapped in yet more plastic."
"Once you're done you can chuck them in your compost bin or use them as weed mat," adds Stine.
The pair also prioritise giving back to those in need.
For every pack of Eco Cloths sold, Good Change gifts a month's worth of clean water to a family in Cambodia.
Good Change has two new products launching next week which will be released online.
The first is a larger-sized version of the Eco Cloth, and the second is a compostable cloth roll.
For more information, visit their website.
More on SunLive...