Student Volunteer Army help Kiwis in need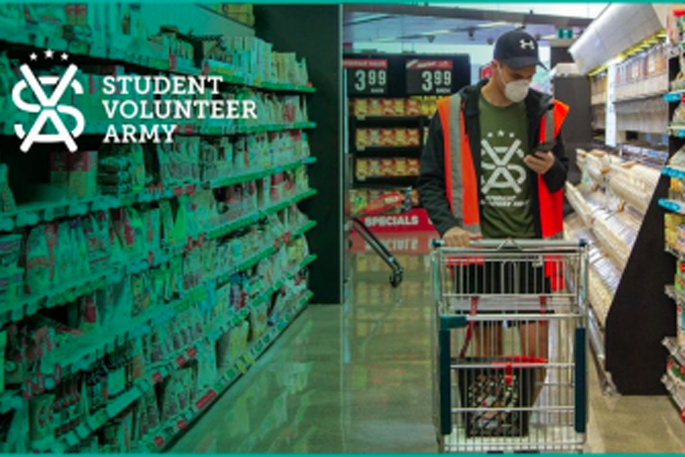 The Student Volunteer Army has launched a national volunteer response throughout New Zealand to support people impacted by COVID-19 restrictions.
Joining forces with some of Aotearoa's most iconic brands, including New World, Plunket and Hyundai New Zealand, the Student Volunteer Army are supporting those most in need during the lockdown.
The organisation is providing a grocery store delivery system for those who can't just "pop to the shops" - whether they're over the age of 65, because of medical or personal circumstances, or because they're an essential services worker.
Demand over the lockdown period has led to the service being available right across the country.
The willingness to join the Army has been overwhelming, with over 2,000 eligible people registering to volunteer.
Volunteers shop and deliver groceries to households within their community and will pick the shopping at a New World store which opens early, especially for the SVA.
The volunteer then delivers the shopping, and will leave it at the customer's door – it's a completely contactless process.
"We have been astounded with the response to what we are doing, from those willing to join the SVA as volunteers, the individuals in the community that require our service, and also the general public sentiment who recognise the support we are providing for the most vulnerable," says Student Volunteer Army founder Sam Johnson.
"This is humanity at its best."
Eighty-year-old Vera Barakat speaks highly of the service.
"I think that the Student Volunteer Army having an option to order online or on the phone is super," says Vera.
"I'm not great with computers, but I can use it well enough to get by with online shopping. However many of my friends do not know how to do that. The phone ordering service will be a life saver to them."
The Student Volunteer Army's Grocery Delivery Service is currently operating throughout Aotearoa, including in small towns and rural communities.
To shop via the Student Volunteer Army Grocery Delivery service, visit shop.sva.org.nz
More on SunLive...