Storm captures feelings about lockdown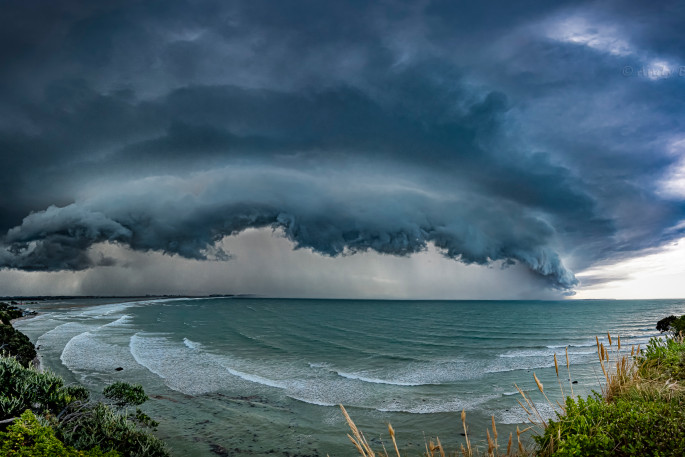 On Monday afternoon, Maketu photographer Andy Belcher suddenly noticed huge storm clouds racing across the sky towards him.
The rain and thunder had already passed over Tauranga blasting across the city in the short space of about half an hour.
"It was coming quite quickly towards us. I was so amazed at it and only just captured it in time," says Andy.
"I was racing around, changing lenses, racing up to my office and making sure I had the right one."
He rushed out into his garden, catching the epic scene on his camera before the heavens unleashed above him.
"It was very difficult to photograph and is about five photos put together."
He posted the image to the Maketu Facebook page where it has received hundreds of likes and comments.
The photograph has sparked people's thoughts about how the Alert Level 4 Lockdown has been a strategy for the country to avoid the potentially wide-spread devastating impact of COVID-19.
"Many had said that they'd never seen anything like that coming before across Maketu. Some have said to me that this is what lockdown is all about."
Andy often photographs local scenes for council as well as for himself and has appreciated the fine weather.
"When we first started on Level 4 lockdown, the weather was perfect. I tried to absorb everything around me and suddenly came to the realisation that there was no noise. There was no traffic, people, boats or aeroplanes."
It has been the perfect time for Andy to fly his drone and take photos of the Maketu area.
"I haven't really had to go outside my bubble to do it."
Quality canvas prints of this photo are available on request. Contact: photos@andybelcher.com or: 021 444 830 or Andy Belcher on Facebook.
More on SunLive...