Hospitality rules under Alert Level 2 clarified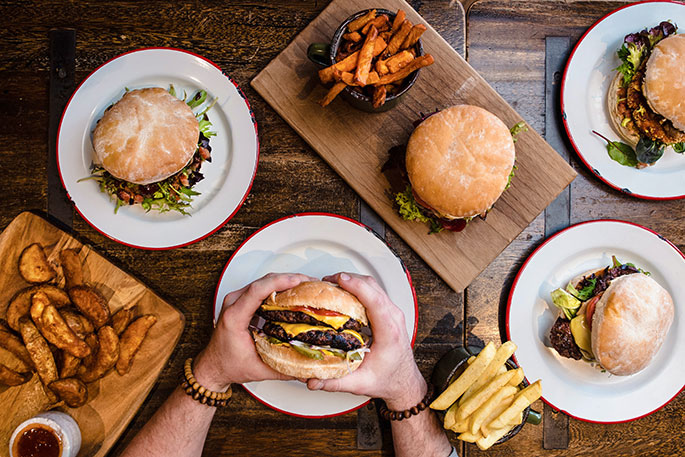 The government has announced that the level 2 alert system will allow the reopening of hospitality establishments for dining in.
The Restaurant Association has been working with government on the guidelines which will see the nation's restaurants, cafes and bars back open for business.
The Prime Minister referenced the three 'S's' of the new guidelines with diners needing to be seated, separated and with a single server at each table.
The rules will allow businesses to cater for up to 100 people at a time, with one metre distancing between tables and groups of diners.
All diners will need to be seated and in both outdoor and indoor dining areas.
Businesses will also be required to maintain a contact register of all diners, including takeaway customers.
"We have worked closely with government agencies to put help outline these initial questions but we will produce further information for the industry to interpret these rules for the industry," says Restaurant Association CEO Marisa Bidois
"Whilst we're still awaiting clarification on a few points, this has been a very collaborative process which we know will be incredibly helpful for businesses and diners alike to understand our collective responsibility when dining out.
"Hospitality businesses are used to working to strict food control plans and we do not anticipate that the additional guidelines will cause our members any issues, many of whom are anxious to get back into the establishments.
"The industry is committed to doing its part to make sure we keep this virus under control but we also want to get back into our workplaces. We've got businesses who through no fault of their own are facing significant losses, and we want to see them get back to work.
"We are very hopeful that next week will see our businesses opening their doors again to do what they do best, welcoming people into their dining rooms. These establishments have been greatly missed, evidenced by the overwhelming messages of support that we've had from the public who are desperate to get back out dining again."
Level 2 key operational criteria for restaurants:
• Businesses should adhere to the three 'S's' – customers need to be seated, separated by one metre and each table should have a single server.

• Workers should also stay one metre apart from each other where practicable

• Have as few servers as possible for each group, and keep the same servers throughout.

• Everyone in the venue must be seated

• Different groups must be kept one metre apart

• Limit the number of people inside at any time so that physical distancing can be maintained – no more than 100 people in any establishment

• Make sure that people don't need to queue near other people to enter, pay, or go to the bathroom

• Provide good facilities for people to wash their hands thoroughly and regularly

• Maintain a contact register with details of everyone that has entered your premises

• Delivery, drive-through or contactless pick up by customers is still permitted. Businesses must aim to avoid having people queue, and if they are queueing make sure they're able to maintain physical distancing.
Level 2 key guidelines for diners:
• Support your favourite local restaurant or café by dining out or ordering takeaway

• Maintain a one metre distance from other diners

• Avoid queues by waiting at your table or in your car until the queues have dispersed.

• Maintain good hygiene by washing your hands or using hand sanitizer before entering a restaurant, on arrival and when leaving

• Use contactless payment if you can.

• Demonstrate kindness and understanding. Our restaurants are working under operating procedures that are new to us all. Remember that we need to work together to ensure we don't go backwards.
More on SunLive...