A day in the life of Dr Ashley Bloomfield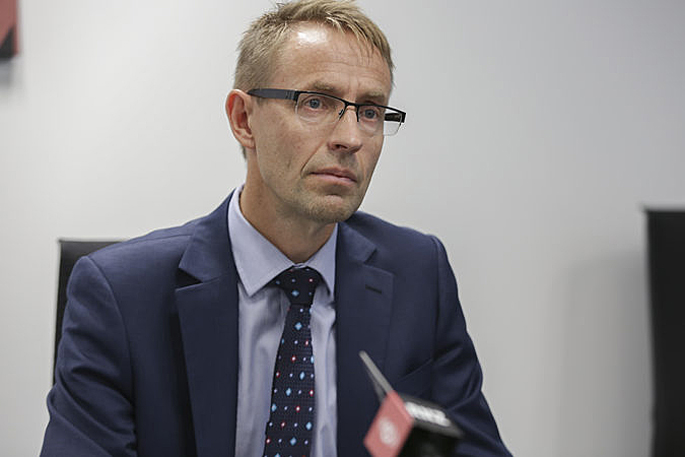 Director General of Health Ashley Bloomfield is no stranger to having a lot on his plate, ever since his high school days.
In a Facebook live chat with Matt Allen, the middle school principal at Scots College, Bloomfield talked about how his years at Scots had prepared him well for his current job leading New Zealand's response to the coronavirus pandemic.
"One of things about my final year at school was that I had a lot of balls I was juggling, so I had to manage my time well and also be able to shift focus really quickly."
Ashley says a typical day these days "was not very typical", but he usually gets up around 5.30am and starts the day with a quick run and a "good solid bowl of porridge" before heading into work.
He was usually at his desk by about 7am, and had about an hour to check his emails until a few hours of meetings, usually at the Beehive.
He then meets with Prime Minister Jacinda Ardern and other ministers at 11.45am to prepare for the daily 1pm press conferences.
His last meeting of the day is with district health boards chiefs at 5.30pm before heading home with bundle of night-time reading.
"I always like to get home for dinner with the family, in my family bubble and finish the day is usually a spa with at least the boys and maybe the whole family just to debrief and connect again."
Ashley was at Scots from year 7 to year 13 and said he loved his time there, and tried to get involved in as many things as he could while at school.
He was part of the 1st XV rugby team, in a band and the pipe band, part of the school production, and was also head boy.
Reflecting on his current responsibilities, which he acknowledged were "pretty busy and pretty big", Ashley says he learned to keep a lot on his plate in later college days.
"The more you do, the more you can fit into your day and that's served me really well in my current role."
He says wasn't a star in everything he put his hand to at school, but that didn't stop him taking part.
"I wasn't that great at cricket, but we had a bit of social team. The main thing for me was to do as many things as I could to gain experience."
Ashley is currently a Scots parent with one boy attending the Wellington school and another recently graduated.
More on SunLive...