NZ to find out what Alert Level 2 look like today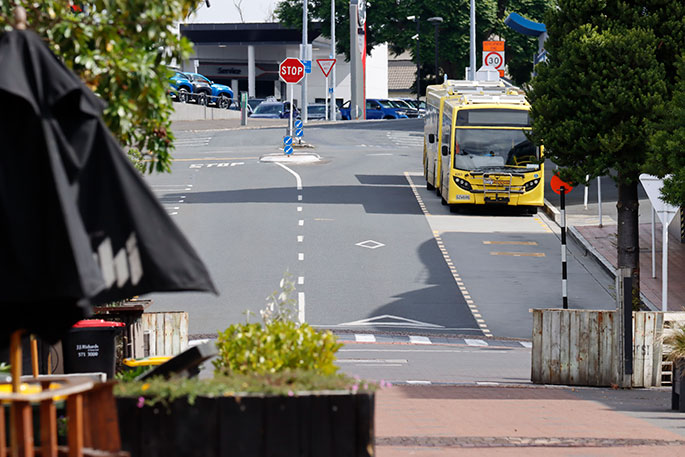 Today New Zealanders will find out what life will look like if Cabinet agrees to loosen lockdown restrictions next week, and move into Alert Level 2.
There are existing guidelines about what would be allowed, but Prime Minister Jacinda Ardern says these will be updated and may end up looking quite different.
The current guidelines
Physical distancing would still be required but going to school, going out to eat and celebrating, or mourning, milestone events is expected to become a lot easier.
Schools will open to all students, hospitality venues could reopen under certain conditions and larger weddings and funerals could be held.
Borders would remain closed, but business and social activity will be much less restrictive.
There will still be limits on mass gatherings - no more than 100 indoors and 500 outdoors, and as long as you're not breaking those rules you could get back to playing sport and doing other recreational activities.
Travel around the country would be loosened slightly in alert level 2 but under the current rules would still have to be "essential"; the tourism industry is hoping ministers have heard their pleas, and their assurances they could operate safely.
What the govt is considering
Jacinda says the rules will be updated because so much more is known about the virus.
"What you will have seen us do as we've gone through the different stages, we do take a fresh look at the system that was created at the beginning of the pandemic and what we apply is the latest knowledge, information and evidence to that framework."
The tourism industry has been one of the hardest hit, and Chris Roberts from Tourism Industry Aotearoa says allowing domestic travel that is "safe" as opposed to "essential" may be the lifeline many are hoping for.
Thousands of businesses "teetering on the edge" were ready to get back to business, act appropriately and safely and just wanted a chance to have some customers again, he says.
They could fulfil the key requirements of physical distancing - a metre apart - and the ability to contact trace, says Chris.
His call is backed by National's finance spokesperson, Paul Goldsmith.
"It's clear that if you shut down domestic tourism as well as international tourism you have a colossal impact on jobs, so the sooner we can get first domestic back and then international tourism the better."
Today's announcement needs to provide a lot more certainty, he says.
"I think people could forgive a huge amount of chaos and uncertainty at the start when we were in a mass panic, now six or seven weeks on we should be better organised and there should be clarity on what's in and what's out."
Another big change will be in the education system with all children back to school.
Education Minister Chris Hipkins says there is resistance from some schools to open under Alert Level 3, which he describes as "unfortunate".
Schools will only open under Alert Level 2, he says, if the government is confident there is no widespread community transmission.
There will also be a rapid response if any new cases did occur and "no justification to remain closed, when there is very little risk".
"New Zealanders have been incredibly cautious as we've moved from level 4 to level 3, to some extent a lot of families are still operating as if we are in level 4 conditions.
"I think as we move down to level 2 there is going to be a piece of work there just to reassure parents it is safe to send kids back to school," Chris says, with schools needing to play an active role.
National's education spokesperson Nikki Kaye says they should not be forced to reopen if they did not feel ready.
"There is a clearly an issue of confidence by some parents and teachers that needs to be addressed."
"The way to address that is to give really specific guidance that answers parents' and teachers' safety questions, to ensure they get that package of support around things like PPE and hand sanitiser and then that we are pragmatic and understanding of individual parents' and teachers' situations."
Another sector that's been unable to operate to any extent under alert level 3 is personal services - hairdressers, dentists and beauty therapists.
They - along with an increasingly shaggy looking public - will be hoping they too can reopen their doors if New Zealand makes the move to level 2 next week.
More on SunLive...