Armed police in Te Puke this afternoon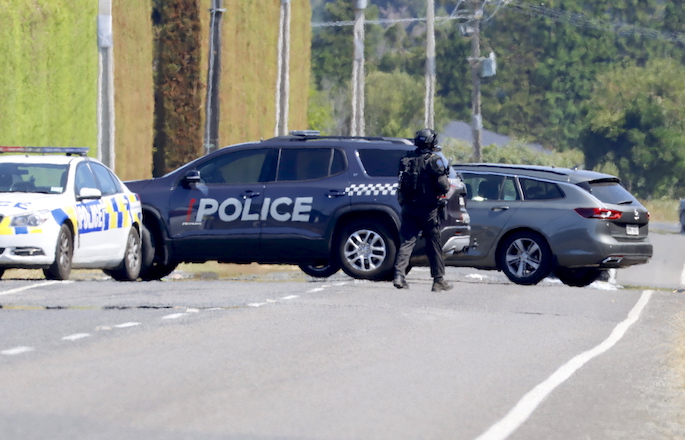 The Armed Offenders Squad and police are in Te Puke this afternoon after an attempted vehicle theft.
Police received a report of an attempted vehicle theft at an address on Malcolm Ave around 12.30pm, says a police spokesperson.
"The informant said they saw two vehicles that fled the scene immediately.
"Police units managed to locate one of the vehicles involved near Te Kahika Road and two firearms were seized from the vehicle.
"Further enquiries led police to another address where the second vehicle was located. AOS was in attendance as a precautionary measure."
"We are yet to have any details on the number of people taken into custody as police are still at the scene."
SunLive has also received messages from readers with one reader saying there is a large police presence and AOS on Te Matai Road.
Another reader says they saw six police cars and a dog wagon heading towards Te Puke with sirens and flashing lights going around 1:30pm.
More on SunLive...