Chance to see 'Flower Moon' on Thursday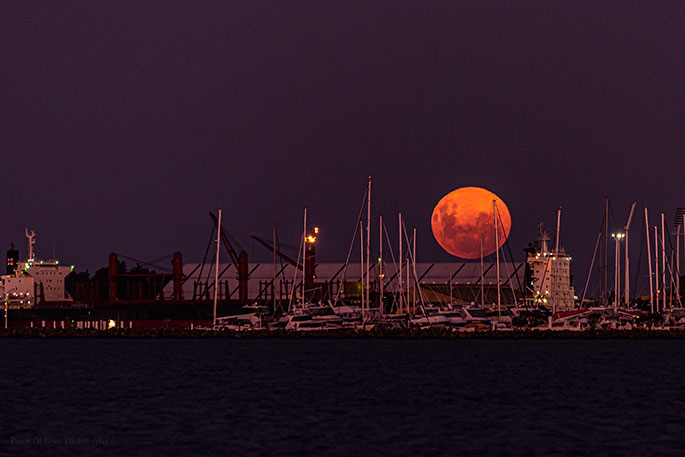 It's an "east-west" split for where best to see the last supermoon of the year, says MetService.
On Thursday, the supermoon - known as the 'Flower Moon' - will rise in the sky for the last time in 2020.
Auckland astrophotographer and Stardome educator Josh Kirkley says it will appear just as bright and large as the 'Pink Moon' did in April.
"The name 'Flower Moon' comes from the northern hemisphere where the full moon in May is associated with flowers blooming as they go into spring," says Josh.
It will be best viewed as it rises in the east around 5.30pm.
This is the same time the sun is about to set in the west.
"It will remain in the sky for the entire night before setting in the west when the sun rises again on Friday mōrena."
Josh says having a high vantage point with unobstructed views of the horizon will give the best chance of seeing it as it rises.
But MetService meteorologist Andy Best says some bad weather in western parts of both the North Island and the South Island may hinder some people's viewing.
"Most places in the west from about Manawatū northward are going to see cloudy periods with isolated showers."
Places such as Bay of Plenty, Gisborne, Hawke's Bay, Wairarapa, Kāpiti and Wellington in the North Island should be "good viewing areas".
Auckland and Northland are expected to also be cloudy with isolated showers.
In the South Island, most eastern places like Nelson, Marlborough, Canterbury, Otago should have clear skies.
Southern Lakes, Dunedin, Southland and Clutha are expected to be partly cloudy as a front approaches, says Andy.
The West Coast of the South Island will also be cloudy with showers.
"It's an east-west split, basically."
For stargazers in parts of the country that will have prime viewing, Kirkley said people with a decent DSLR and a zoom lens between 200 millimetres and 600mm should get some nice close-ups.
"Setting up a timelapse as it rises always looks really great," he says.
"No telescopes are needed for a supermoon."
More on SunLive...