Work begins on Tauranga Farmers development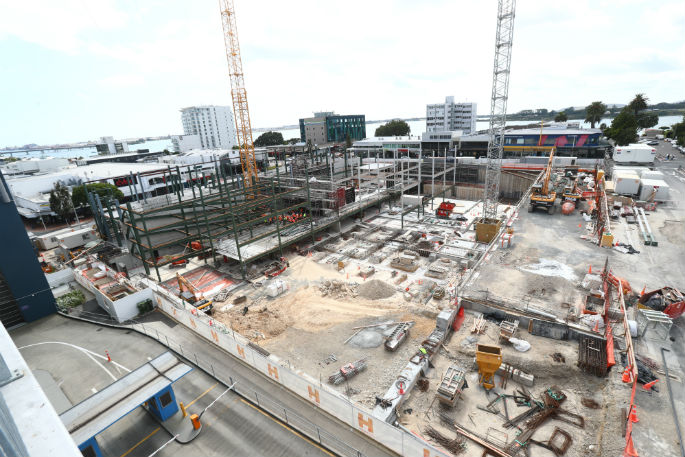 Work on the Farmer's development in Tauranga is back on track again.
Workers were forced to halt work on construction when New Zealand was placed into Alert Level 4 back in April.
At the time, Elizabeth Properties Limited project manager Brett Nicholls said it had been an incredibly tough time for the teams, "as like many businesses across New Zealand".
"We have many people working on the development that simply can't work from home."
Prior to the shutdown, the site's progress was on schedule.
The entire site's excavation was complete.
"With the excavation now complete we will be able to progress above-ground works across the entire site so you will see an increased output with the structural elements of the development moving along more rapidly."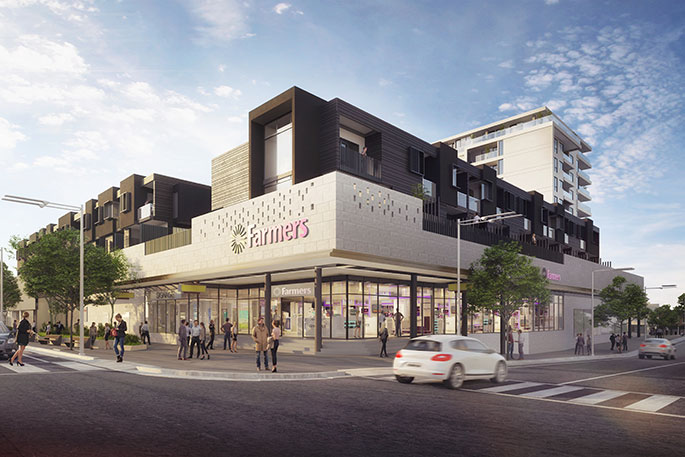 An artist's impression of what the building will look like when completed. Supplied photo.
With the move to Alert Level 3 last week, work on the development was able to start again.
Hawkins Construction has been onside and strictly following the health and safety guidelines for Alert Level 3 as outlined by the Ministry of Health, says a spokesperson for Elizabeth Properties Limited.
"Prior to lockdown, the development was right on schedule and over the coming weeks, new project timelines will be worked on to mitigate the impact of Alert Level 4 with the aim of completing the development as close to the original opening date as possible.
"We look forward to getting started again and updating you on the development's progress."
More on SunLive...