Flames engulf Papamoa home
Click the image above to watch the video
UPDATED 9:50am: A Papamoa Beach home has been engulfed with flames this morning as fire crews work to put it out.
Four fire trucks are working to put out the well involved fire at the two storey house on Papamoa Beach Road between McCullum Place and Parton Road, says Fire and Emergency New Zealand northern communications shift manager Daniel Nicholson.
"Crews are still working to extinguish the fire.
"There are no reports of anyone missing and I believe there was no one home."
FENZ were called to fire at 8:52am and police are also in attendance doing traffic control, says Daniel.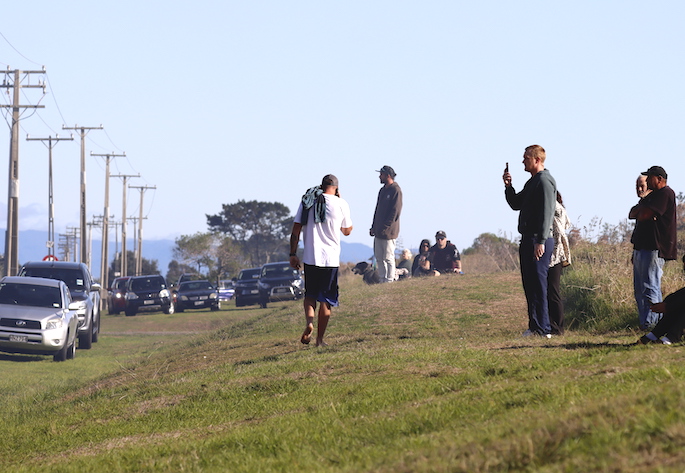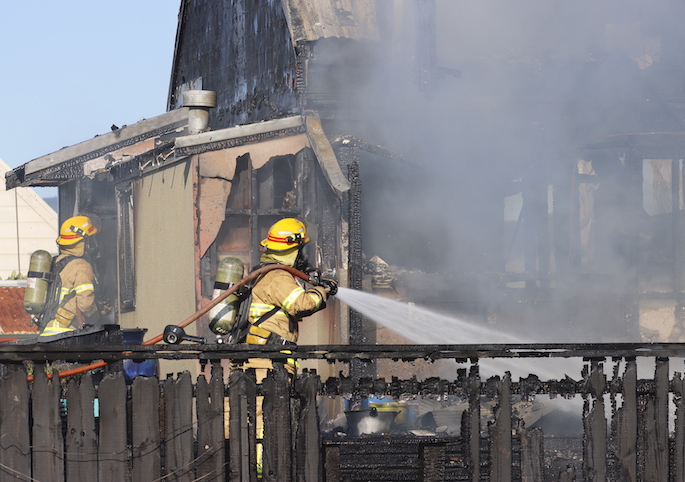 The cause of the fire is unknown as yet but a fire investigator has been requested to the scene, he says.
"Our fire investigator will determine that once she arrives."
A teacher at Papamoa Primary School on Dickson Road could see the fire from the school.
"Today I saw from my class at Papamoa Primary School a house fire was raging. I could see plumes of smoke coming from the house on Papamoa Beach Road.
"There were lots of cars and people getting out to watch. I hope everyone got out safe including any pets," he says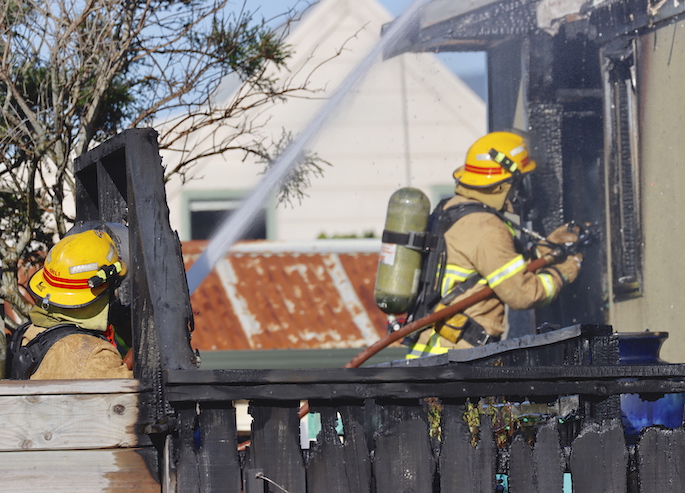 EARLIER: Flames and black smoke are billowing from a house fire in Papamoa this morning.
A SunLive reader has messaged to say a house is on fire in Papamoa Beach Road.
"It's huge. Flames are everywhere. Firefighters are at the scene.
"It's near Parton Road.
"It's really alight. Its a two storey wooden house. The smoke is blowing out to sea.
"Papamoa Beach Road is closed at Parton Road. It's so bad. I really hope the the people have insurance. Man, it's bad."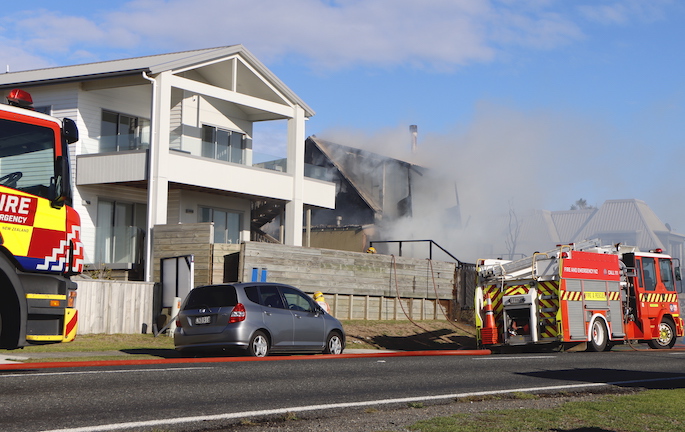 Another reader, who lives in Te Puke, says they can see what looks like "a massive fire down Papamoa way".
"We are up in the hills above Te Puke and can see it from here!"
SunLive is working on getting more information and will update this story as soon as we have something more.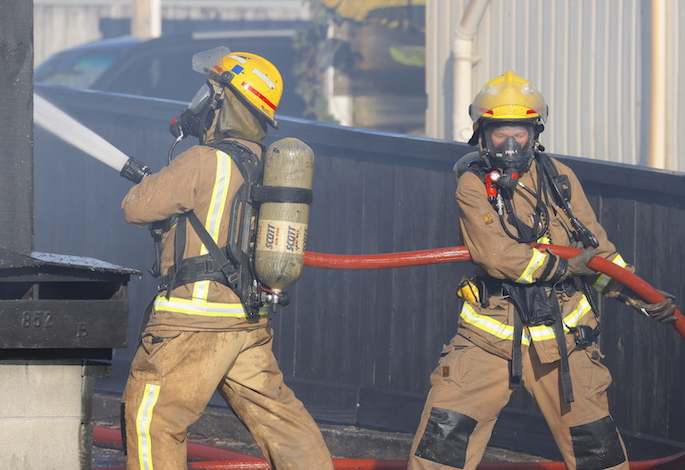 Image: Daniel Hines/SunLive.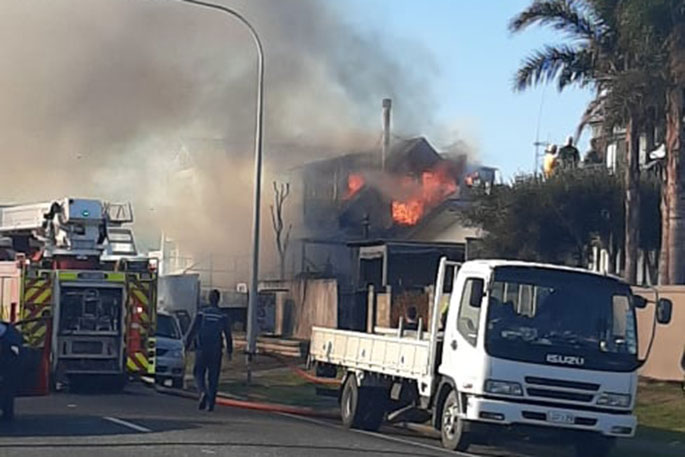 Supplied images.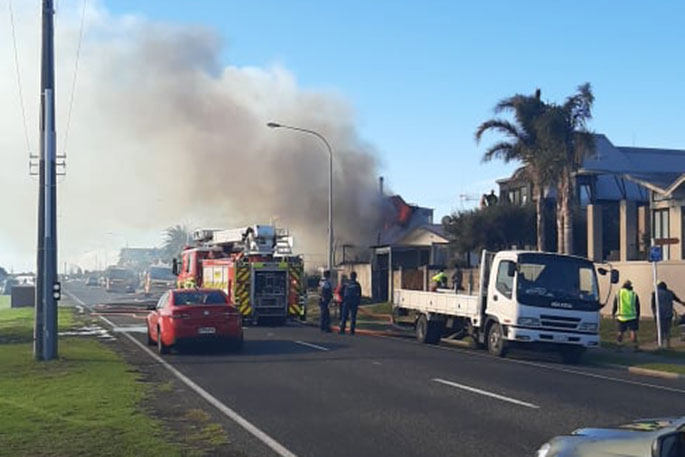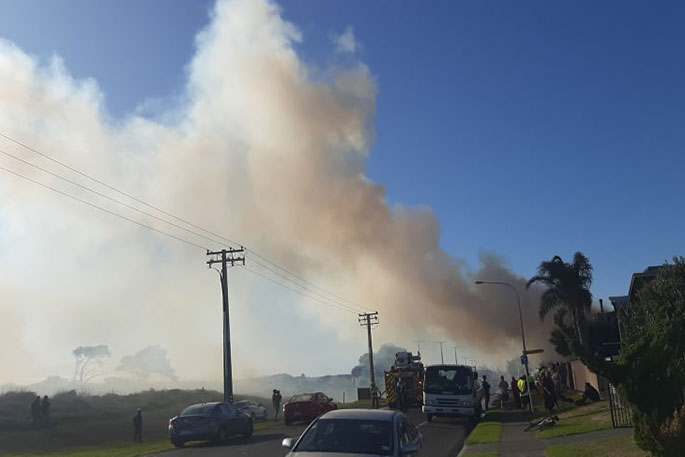 More on SunLive...