"Lucky pair of socks" brings $1 million win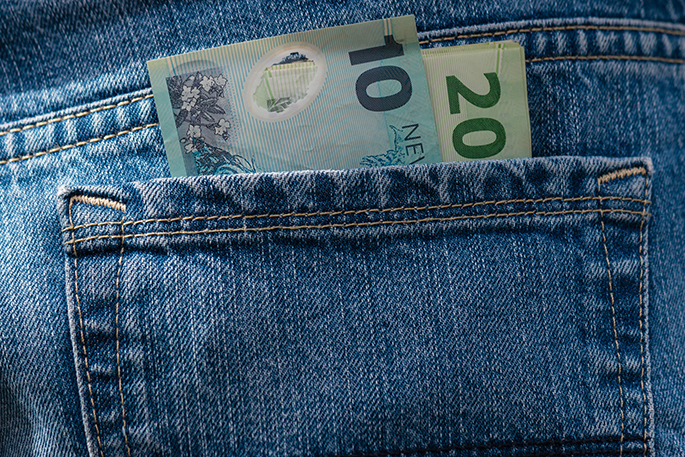 A man will always remember his "lucky pair of socks" after he won $1 million with Lotto First Division on Saturday night.
The man, who wishes to remain anonymous, bought his favourite pair of merino socks online but they didn't quite fit, so he visited the Post Shop at Harris Road Superette & Lotto in Mt Wellington to return them.
While in the store, he noticed that the Lotto counter had reopened under Alert Level 3 and he purchased his ticket for Saturday night's draw.
"I always like to support small businesses, and I know they have been closed during the lockdown so I wanted to buy my ticket in store," he says.
"I only went into that store by chance to return some socks, and we ended up winning $1 million. I will always remember my lucky pair of socks."
The man and his partner play Lotto twice a week, each buying a $15 Lucky Dip.
The couple didn't see the live draw on Saturday night, but checked their tickets together on Sunday afternoon, which has become a ritual.
"We were still in our trackpants and pyjamas because it was pretty rough weather outside and we were going to have a lazy Sunday at home," he says.
His partner scanned the first ticket using the ticket scanner on the Lotto NZ app, to find it had won a bonus ticket, and then the second ticket displayed a 'Major Prize Winner'.
"We both looked at each other and were absolutely stunned. I said to my partner 'I think we need to get some proper clothes on and go out for a drive'."
The man, who had won $17,000 three years ago, thought they were in line for a Second Division windfall, but he was pleasantly surprised.
The couple drove to their local dairy to see what they had won. After scanning the ticket, the Lotto operator said to them a number of times, 'do you know how much you have won?'
"He said: 'I think you need to go to the fridges and get something to drink', and then he told us that we had won $1 million. It was an amazing moment and a lovely surprise."
The couple are feeling overwhelmed by their windfall and are yet to celebrate the win.
"This is a huge moment for us. It will help us pay off our mortgage and give us financial security going forward."
They are both animal lovers and want to donate to the SPCA and other charities impacted by the COVID-19 pandemic.
"We feel very fortunate and we want to help others during this time. We know it has been a hard time for many people around New Zealand and it would be great to be able to make a difference," he says.
Aside from helping others, the man would like to buy himself a new watch and his partner has her eyes on a tennis bracelet to celebrate the win.
The winning ticket was purchased at Harris Road Superette & Lotto for the draw on Saturday 2 May.
Lotto NZ counters in dairies and convenience stores are able to open under Alert Level 3, with the remaining stores needing to stay closed until Alert Level 2.
Dairies and convenience stores make up around 45 per cent of Lotto NZ's retail network, which accounts for around 700 stores nationally.
Lotto NZ exists to generate funding for New Zealand communities, with 100 per cent of profits going to over 3000 good causes around the country, every year.
Lotto NZ is also a significant funder of Sport New Zealand, New Zealand Film Commission and Creative New Zealand.
More on SunLive...