Tauranga Council endorses future growth plan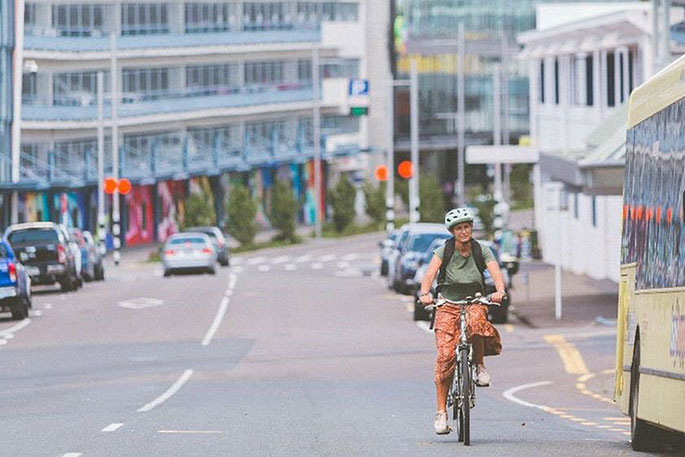 Up to 29,000 new residents and 14,000 new jobs are expected in Tauranga's central area over the next 30+ years.
Tauranga City Council says significant changes need to happen to accommodate Tauranga becoming a "real city".
Council is recommending a coordinated way forward to manage the continuous growth of the city for current and future generations.
Today, councillors endorsed the Te Papa Indicative Business Case (IBC), promoting a more compact urban form, a multi-modal transport programme and social infrastructure proposals for the Te Papa peninsula.
Mayor Tenby Powell says it's important that planning for the future continues, even in a time when COVID-19 has changed everyone's lives.
"Supporting healthier, safer neighbourhoods, and vibrant, accessible centres that are great places to live, work, play, learn and visit is at the core of what we do.
"Planning ahead and future-proofing Te Papa will allow us to support opportunities for our economy to recover and grow.
"Tauranga is currently short of land for housing and expects a shortfall of 600 homes within the next three years and a further 3500 homes in four to 10 years if we do not act."
Tenby says these issues may temporarily be eased as the result of the COVID-19 pandemic, but will not be resolved until more housing development opportunities are available in our city.
He says with the potential to increase housing supply in close proximity to the city centre, public transport and other amenities, Te Papa has a key role to play in addressing Tauranga's short-, medium- and long-term housing needs.
"This is the time to change the way we grow our city, to plan ahead, encourage change and promote the opportunity to live and move around differently.
"We've already seen a major shift in how the community used different transport modes during COVID-19 Alert Level 4.
"The number of bike trips in Tauranga increased by more than 120 per cent during the COVID-19 Alert Level 4 lockdown compared to last year.
"We've learnt we have a great city for walking and cycling around. We need to build on that and make it safer and easier for people to travel without always needing to drive."
The Te Papa IBC, developed by Tauranga City Council in close partnership with Waka Kotahi NZ Transport Agency and Bay of Plenty Regional Council, recommends an integrated land use transport strategy.
Urban Development Minister Phil Twyford welcomes the Council's focus on managing the city's growth on the Te Papa peninsula by boosting public transport and amenities.
"Our Government acknowledges the growth challenges facing Tauranga. It's good to see the Council shares our vision for high-growth areas such as Tauranga to provide more housing and transport options, especially around city centres," says Phil.
"We know it is possible to create great neighbourhoods -- in medium or high density communities -- with good urban design and well-planned transport and infrastructure programmes."
This strategy will increase opportunity for higher density living in close proximity to centres, public transport and other amenities along the Te Papa peninsula, supported by a sustained, balanced investment programme in active modes of transport, such as cycling and walking, and public transport infrastructure.
In addition to improving how we live and move around Tauranga's central area in the future, more holistic benefits have been identified for the community as a result of a more compact urban form and a multi-modal transport programme.
The indicative business case will now be submitted to Waka Kotahi for approval. It will form the basis for ongoing collaboration between Tauranga City Council, Regional Council and central government agencies.
A detailed analysis of the programme, including costs and cost sharing will be part of that.
Waka Kotahi Director of Regional Relationships Steve Mutton says it's exciting to see the progress made for the Te Papa Spatial Plan as it will result in a step change in how people move and live in Tauranga.
"This plan is one of a number of programmes underway to cater for the growth of the city and deliver a transformational shift in transport options," says Steve.
The Te Papa Indicative Business Case endorsed today is one of two key deliverables for the Te Papa peninsula – the other being the Te Papa Spatial Plan.
Alongside the business case, which focuses on the urban form and transport initiatives, the spatial plan will incorporate this direction and provide a roadmap for how council and its partners support sustainable and healthy growth in Te Papa. In particular, as it relates to Te Papa's culture and heritage, community amenities and open space, infrastructure and the environment.
Council is currently asking the community for feedback on proposed ideas, potential projects and initiatives and more information can be found at: www.tauranga.govt.nz/tepapa
More on SunLive...