Council offering financial boost to waste projects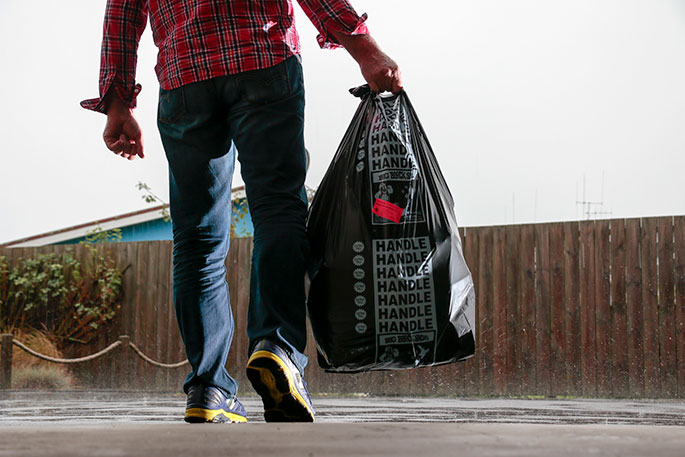 People are being encouraged to to submit their ideas to Tauranga City Council about ways to reduce the amount of waste being sent to landfills.
Applications for the Resource Wise Community Fund are open from today, and people's ideas could be eligible for a financial boost from Tauranga City Council.
Mayor Tenby Powell says now is the time to start doing things differently.
"The COVID-19 lockdown has further exposed challenges around waste, and specifically recycling in Tauranga.
"I think we're all disappointed with the fact that outside of glass, all recycling has had to be sent to landfill during the COVID response phases to date. But let's not forget that our terrible track-record predates COVID."
Tenby says just under 50 per cent of what is sent to landfill as a city, normally goes there unnecessarily.
"And when you look at household waste alone, it amounts to a whopping 70 per cent. These are materials that could be reused, recycled or recovered instead – or even better, not produced in the first place."
The intention of the fund is to enable the community to find creative ways to reduce waste, as well as inspire and encourage others to reduce their waste.
Grants of up to $20,000 are available from the Resource Wise Community Fund, open now until June 5.
The Resource Wise Community Fund – made possible by the Ministry of the Environment's Waste Disposal Levy – is open to individuals, community groups, businesses, Iwi and Maori organisations, and education providers who want to deliver waste minimisation projects within Tauranga.
"This may be the ideal time to work out ideas for reducing or preventing waste.
"People can send in their application form by 5 June 2020 to be considered for grants of up to $20,000 for the coming year."
The fund aims to empower communities to:
• reduce the generation and consumption of materials

• reuse and repair materials to minimise the generation of waste

• recycle and compost materials to divert waste from landfill

• prevent and reduce instances of littering and illegal dumping while promoting waste minimisation

• enhance the delivery of our Resource Wise™ behaviour change programmes.

• achieve the actions set out in Council's 2016 Waste Management and Minimisation Plan
Grants range from $1500 to $20,000 from an annual pool of $50,000.
All projects must meet the funding criteria.
For more information, including funding criteria, application guidelines and the online application form, visit www.tauranga.govt.nz/rwcommunityfund

More on SunLive...