Flower bombers take on Tauranga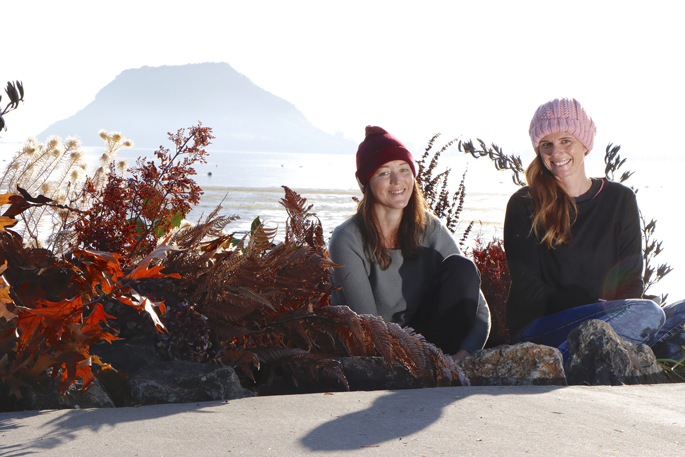 Most people have heard about knitting bombs but a new trend is taking off with flower bombs popping up around globe.
Flower bombs are temporary outdoor pieces of floral art designed to brighten up urban spaces.
The latest flower bomb in Matua is unique because it is made from completely foraged materials.
Tauranga florists Tami Hansen and Kelly Scawin decided to create the outdoor artwork to bring some joy to community.
Armed only with flora they have foraged from nature, they set about creating the piece on Beach Road to frame Mauao.
"It's a hundred percent foraged stuff and we didn't use anything to hold it together, so it's literally the rocks holding it together, says Tami, owner of Flowers by Tami.
"Which from a florist point of view is pretty spectacular because obviously we had to work with nature and the form of the rocks.
"We were quite impressed with the outcome, considering what we're working with and not using our normal techniques of taping things together and wiring and using foam and cable ties."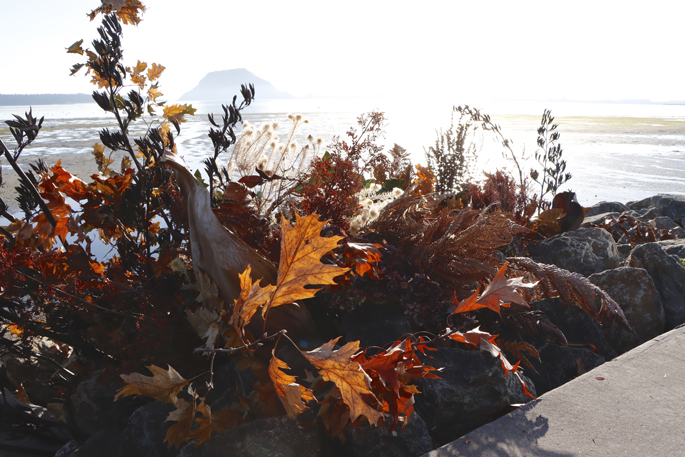 Kelly owns Hand-Picked Flowers and she and Tami and live in the Bellevue area so they gathered the materials from local reserves taking only what had fallen naturally.
"We didn't cut anything, so it's all stuff that's dried already, just naturally and that's where you get all of the beautiful rusty colours," says Tami.
The pair extended their bubbles on Friday to include each other so they could collaborate on the creation.
"We've collaborated before together on weddings and we've become really good friends and this is just another extension of our friendship and a great way to collaborate.
"It's a really nice feeling too, especially because we both work alone and we have so much fun when we work together."
The reason for using the artwork to frame the Mauao is because it is closed to the public during the COVID-19 restrictions
"We wanted it to frame the Mount because we're both really missing the Mount.
"I ran the Mount just about every day and I'm really, really missing it because it's a beautiful sanctuary."
With work starting up again for florists in alert level three, Tami says all the Tauranga florists have been really busy.
"We started again on Tuesday and we have been flat out busy.
"It's really amazing to get that local support and realising how much people have missed fresh flowers and how much people have missed being able to send flowers."
They have also gained support for their flower bomb with people stopping to compliment them as they were creating it.
The rustic creation won't be their last - there are plans in place to go bigger and better next time.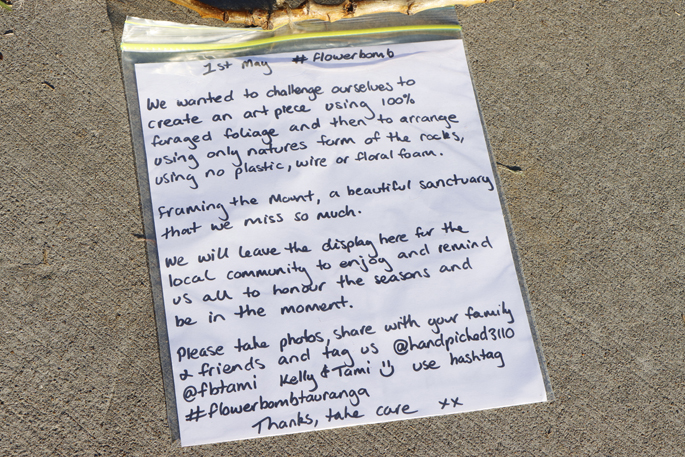 More on SunLive...