Use of Mauao and Moturiki persists despite closure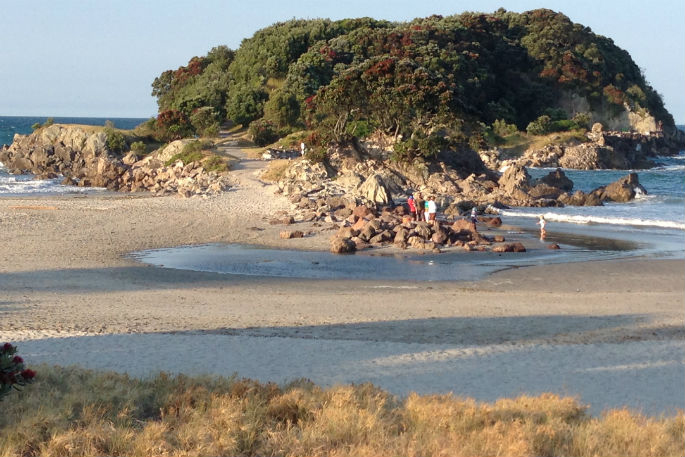 The Tauranga City Council is looking into fencing off Mauao, Moturiki/Leisure Island and the Matapihi Bridge to prevent further COVID-19 breaches.
All three sites are closed to the public during alert level four and three because the narrowness of the paths doesn't allow for social distancing.
Tauranga City Council general manager for community services Gareth Wallis says council has erected large signs at the areas explaining they are closed and has localised communications sharing the message as well.
"This has been enough to stop most people from using those areas.

"However, to stop those who are choosing to ignore restrictions and put all of us at risk, council is currently looking into fencing off areas and working with police, locals, iwi and hapu groups to monitor sites.
"We have received a number of complaints and also recorded a number of people ignoring restrictions during the alert level four lockdown.
"We did see a noticeable increase in the number of people ignoring restrictions and signage over the weekend at Mauao, Moturiki and on the Matapihi Bridge."
Trevor, who did not want his surname used, lives on Marine Parade and is disappointed by the number of people he has seen using Mauao and Moturiki.
He says large numbers of people have been using Mauao and walking on Moturiki or fishing off the rocks at different spots around the island since Sunday.
"We went for a walk around Pilot Bay and there were numerous people walking on the Mount [Mauao], jogging, running and mountain biking up, the various parts the Mount and they continue to do that even today."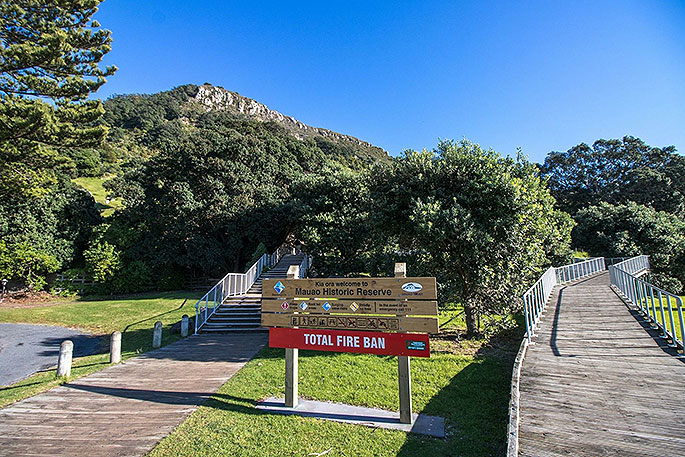 At alert level three people are able to fish from a wharf or surf cast from the beach but fishing from the rocks or a boat is not allowed, according to the government's COVID-19 website.
Trevor says temporary fencing to cordon off the area is a good idea.
"If they don't want people to go up the Mount they should appropriately cover off the pathways with temporary fencing like they do at New Year and Leisure Island in particular."
Gareth says Moturiki Island is closed due to the narrowness of the tracks and the risk of people hurting themselves, like the incident on April 19 when a man fell off the cliff requiring a helicopter rescue.
"If we want to eliminate COVID-19 and avoid returning to alert level four, we all need to adhere to the restrictions.
"Unfortunately, due to the narrowness of tracks people are not able to maintain a safe physical distance, which is why they are closed. The more people adhere to the rules, the sooner they can be lifted."
Police have received three reports of people in and around Mauao and Moturiki since the start of the long weekend, these have not resulted in any warnings or prosecutions, a police spokesperson says.
As of 6pm Wednesday there have been 185 breaches of the Civil Defence Emergency Management or Health Acts, with 46 prosecutions, 119 warnings and 20 youth referrals nationally, since the start of alert level three, says the spokesperson.
"Police would like to remind people to familiarise themselves with alert level three restrictions - now is not the time to become complacent."
More on SunLive...