Tauranga restaurant group Pay it Forward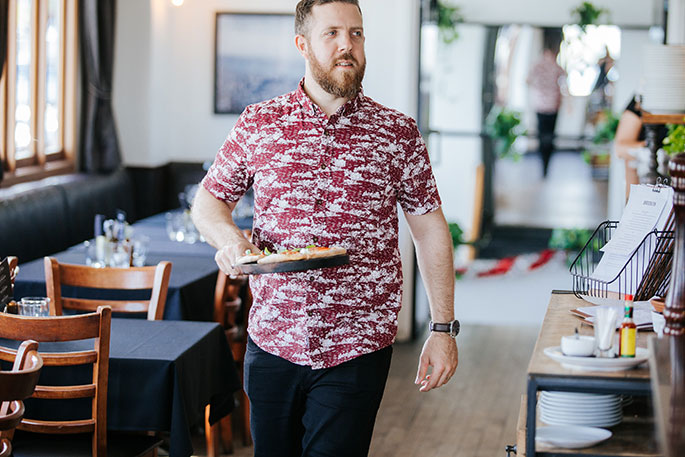 Despite the challenge of keeping three hospitality businesses afloat during a pandemic, Tauranga restaurant owner Rohan McClosky wants to give back.
He's started an initiative called Pay it Forward, where people ordering online from his restaurants have the option of donating money. These restaurants are Brooklyn on The Strand, Neighbourhood in Otūmoetai and Rain Bar in Pāpāmoa.
The money will provide free meals for people in need, including essential workers.
Pay it Forward went live on all three restaurant websites on Wednesday.
"Helping others during COVID-19 is important to us, because it's tough for everyone," says Rohan.
"We've partnered with Curate Cares, and use their data-base to ensure meals go to people in need. Recipients get the same high quality meals from our menus, delivered directly by us.
Making and delivering the meals themselves is important to Rohan and his workers.
"We didn't want to just send money to a charity for them to do the work. We'd rather get stuck in ourselves, and show our customers that their donations are directly helping people."
"It creates more work for our team, too, which supports the local economy – it's a win-win."
True to the nature of Pay It Forward, Rohan hopes other businesses will adopt the idea.
"Pay it Forward's set up means it can be applied to businesses with all kinds of products, such as an online retail store giving away clothes."
Businesses interested in adopting Pay it Forward, email Rohan: rohan@seventhavenuegroup.co.nz
More on SunLive...