BOP man dedicates much of his life to rugby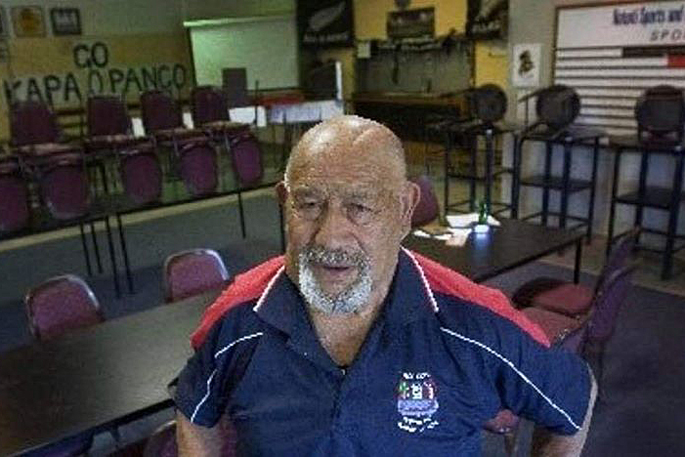 The Rotoiti community and Bay of Plenty Rugby are mourning the loss of a "rugby stalwart and great man".
A staunch Rotoiti Rugby Club supporter, 79-year-old Trevor Albert was the second Māori to be named president of the Bay of Plenty Rugby Union in 2005 and 2006.
Trevor was a Bay selector from 1999 through to 2000, and in 2010, he became a life member of the union.
Bay of Plenty Rugby chief executive Mike Rogers says Trevor was an avid supporter of Bay of Plenty rugby.
"Our deepest condolences go out to [his wife] Merlene and his whānau at this time. Trevor was passionate about the Rotoiti Rugby Club and he was very knowledgeable about the game of rugby. He was a man of great mana, he will truly be missed."
John Albert a nephew of Trevor says his uncle was a man of principle.
"He helped out a lot of people along the way. He did everything, he loved his pig hunting and deer stalking. But his number one passion was his rugby.
"Uncle Trev was a great man. He wasn't a drinker; he wasn't a smoker he didn't do drugs and he wasn't a womaniser. So, you couldn't fault him. If he said something you took it as being gospel. Because he didn't have the weaknesses that us normal people have."
John says his uncle's passing, was a huge loss to his whānau and the Rotoiti community.
Mike says Trevor's services to rugby were recognised in 2011, with a gong at the Bay of Plenty Sports Awards.
"Stalwart is often used too easily these days but when it comes to Rotoiti rugby. I think Trevor epitomises the word stalwart."
Trevor came to Rotoiti from Northland via a stop in Tihoi. He was managing a farm and since rugby was part of who he was, he joined the Rotoiti club first as a coach in 1974. He would go on to hold the position of chairman from 1976 to 2001 and president from 2000 to 2005.
The Central Sub Union also honoured Trevor with a life membership in 2008, and he also held a role on the New Zealand Māori Rugby Board in 1994.
Trevor is survived by his wife Merlene, his daughter June and son Steven.
Moku ano enei ra, mo te ra ka hekeheke; he rakau ka hinga ki te mano wai.
Leave to me these last days; I am like the setting sun, like a tree soon to fall and be lost in the many waters.
More on SunLive...