Mauao and Matapihi Bridge closed to the public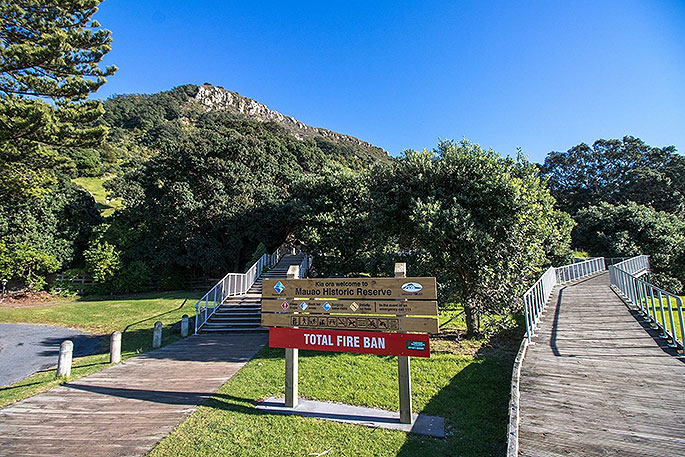 Residents across Tauranga and the Western Bay of Plenty are being reminded that public access to Mauao and Matapihi Bridge are both closed under Alert Level 3 because of the requirement for physical distancing (2m).
Western Zone Civil Defence Controller Eric Newman encourages everyone to stay safe and practice physical distancing.
"We need to keep doing our bit so that our gains in Alert Level 4 aren't compromised.
"You should also keep a 2m distance from people who aren't in your bubble."
This means Mauao, including the base track is still closed as it is not possible for people to safely pass others while maintaining safe physical distancing of 2m.
Many people have suggested a one-way traffic system, but the Mauao Trust and Tauranga City Council explored this option prior to closing the tracks and due to people's varying physical ability and bottleneck areas, it would still put people closer than the Government-advised safe distance.
Matapihi Bridge is also closed due to the narrowness of the bridge and fences have been installed to prevent people from using it.
Cyclists and pedestrians should find alternative routes until it is safe to use the bridge.
McLaren Falls will also remain closed.
The campground has shared facilities that many guests use so to protect staff and guests from the potential spread of COVID-19, the campground will remain closed.
The gates to the carpark are also locked to prevent people from camping on the grounds.
Although large signs have been installed at locations to remind people they are closed and why, some people continue to disregard the closures.
"Although level 3 has lifted some restrictions, we still need to be vigilant to prevent the spread of COVID-19 (and avoid going back to Alert level 4)," says Eric.
More on SunLive...