Work resumes on 15th Ave project in Tauranga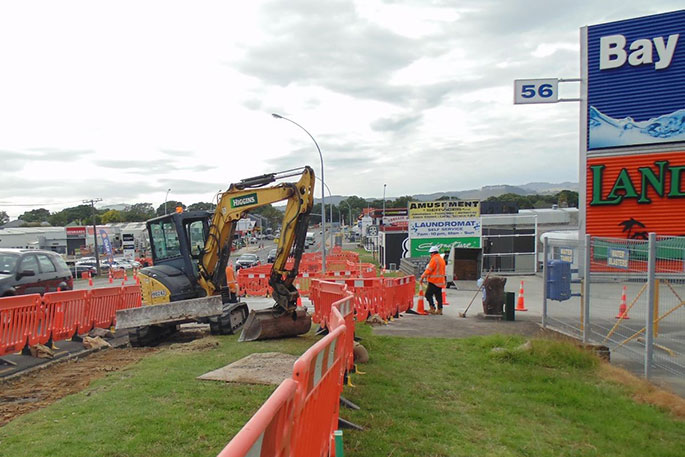 Work has resumed on the 15th Ave project in Tauranga today.
Tauranga City Council says this week they have been finalising plans to make sure they can continue with the safe delivery of construction projects during alert level 3.
Today, construction work started on the north side of 15th Ave, to finish the section between Burrows Street and Turret Road, says a statement from Tauranga City Council.
"In a few days, a crew will begin working on the south side of 15th Ave by the Z Service Station."
Tomorrow, the Turret Road slip lane exit will be permanently closed.
"There will also be a range of kerb and footpath construction and minor drainage works underway over the coming week."

If you have any questions or have any special requirements that could be affected by this work, please feel free to contact us directly on transport@tauranga.govt.nz.
More information can be found at the project webpage - www.tauranga.govt.nz/15thavenue
More on SunLive...