LIVE: Two new cases of COVID-19 in NZ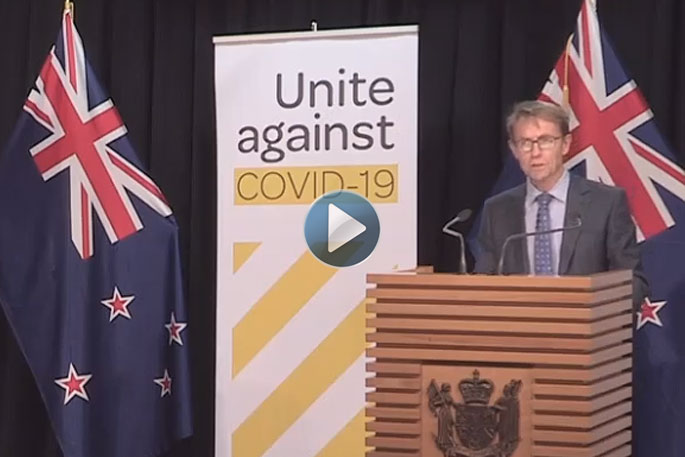 UPDATE: Two new cases of COVID-19 are being reported in New Zealand today. This is one confirmed case and one probable case.
The confirmed case is in quarantine in Auckland and is linked to overseas travel, while the probable case is a close contact to an existing case.
Director-General of Health Dr Ashley Bloomfield says they have also reclassified an existing probable case as a confirmed case.
He says this case was reported back in April.
"This takes the confirmed total number of cases to 1126. The total number of probable cases are 348, no change since yesterday,
"The total number of confirmed cases is what is reported to the WHO."
Ashley says there are no deaths to report today.
Six people remain in hospital, no-one is reported to be in ICU,
The total number of confirmed and probable cases of COVID-19 in New Zealand is 1474.
Of those cases, 1229 have recovered. That is 83 per cent of the cases in New Zealand.
Yesterday, there were 2637 test carried out. This brings the total number of tests carried out in New Zealand to 128073.
EARLIER:
Director-General of Health Dr Ashley Bloomfield will be updating New Zealand on COVID-19 cases in New Zealand at 1pm.
For the past couple of weeks, these daily updates have included a single digit number of cases.
This has prompted the Government to move New Zealand out of Alert Level 4 and into Alert Level 3.
For some people not a lot has changed. Many people are still working from home, sticking to exercising in their area and only travelling when required.
For others, the change in alert level has opened up a whole array of opportunities.
People are now able to return to work, if they can't work from home, restaurants have been able to open with delivery or contactless collection options and other business have moved to online orders.
More on SunLive...