Battle of Gate Pa commemorated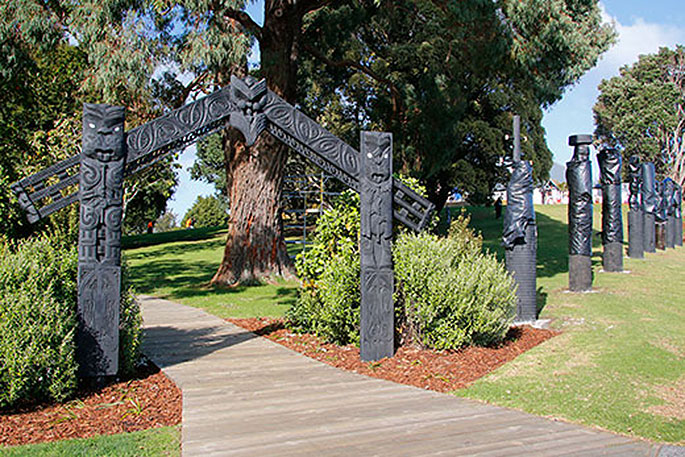 The Battle of Gate Pa is being commemorated in Taruanga today.
The Battle of Gate Pa happened on this day April 29 in 1864.
This battle was part of the New Zealand wars, a series of armed conflicts that took place in New Zealand from 1845 to 1872 between Māori and new European settlers, also known as Pākehā.
"There were many reasons for these conflicts- Land was the main one. Māori owned it and the settlers wanted it," says a post on the Today in History NZ Facebook page.
"Settlers also brought with them new laws and politics that largely excluded Māori
"The signing of Te Tiriti o Waitangi should have meant that Māori iwi had undisturbed possession of their lands and taonga. Before the signing of the treaty, deals involving land sales were questionable, and the treaty stated that all Māori land should only be sold to the government.
"But the treaty was increasingly ignored by the settlers, which resulted in anger and violence."
The Battle of Gate Pa was one of many battles that took place during the NZ wars, which started in Wairau at the top of the South Island, with major battles in Taranaki and the Waikato before the battles in Tauranga
General Duncan Cameron led the British troops (over 1600 men) into battle - Cameron Road was named after him
A local historian is quoted as saying 'The Battle of Gate Pa has captured people's imagination for two reasons – firstly because of the defeat of an elite force of professional British soldiers by Maori, and secondly, because of the honourable conduct of Maori towards the dead and wounded soldiers.'
St George's Anglican Church was built on the battlesite about 116 years ago as a memorial to those involved and the descendants of those on the British side of the campaign.
In previous years, a service has been held at the church to commemorate the battle and the lives lost.
More on SunLive...