White Island victims suing after fatal eruption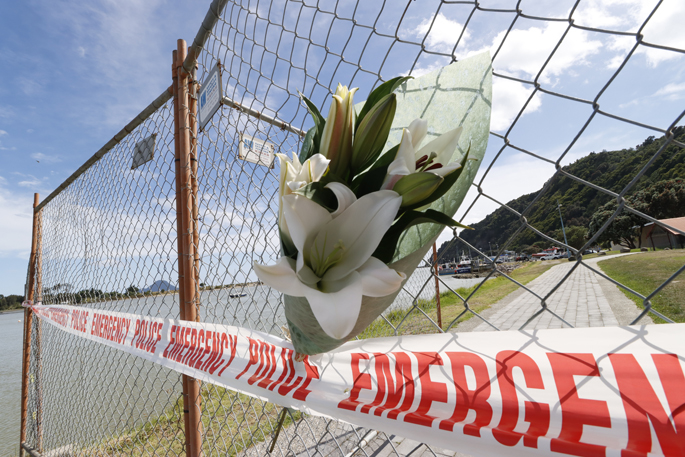 The Royal Caribbean cruise line is facing legal action over the Whakaari/White Island volcanic eruption, which left some of its passengers dead.
A family group of an Australian victim, who died in the eruption, is suing the cruise operator, says lawyer Rita Yousef.
Rita, who works for lawfirm Stacks Goudkamp, says other claimants are likely to be confirmed in the next few days.
The company could face legal action for alleged negligence, breach of contract and breach of Australian consumer law, she says.
Thirty-eight passengers from the Ovation of the Seas cruise ship were on the island for a tour when the volcano erupted dramatically on December 9, 2019.
Nineteen of the 21 dead were from the cruise ship.
Rita told Stuff the White Island eruption was a "horrendous" situation.
"I believe Royal Caribbean was negligent.
"It starts off with Royal Caribbean having held themselves responsible for the tour, even if there were third parties involved, in the mind of their customers they were responsible.
"They advertised the tour in brochures and other materials, they sold the tickets to the tour, they had their own staff on the tour."
Rita says a selling point of cruise holidays was that a lot of organisation around the activities was done by the cruise company for the passenger.
"That makes Royal Caribbean all the more responsible in terms of making sure that even if they are using a third party that it is reputable and safe and conducting services in a safe manner.
"They failed to warn people about the risk, they failed to have safety mechanisms in place, they even failed to tell people to wear protective gear."
Rita says Royal Caribbean allegedly supplied passengers with its own brochure for the White Island tour which contained minimal safety information - requirements were to wear enclosed shoes, consider fitness levels for the hike, and to advise passengers the tour was not wheelchair safe.
Given the risk of eruption, Royal Caribbean should have thoroughly checked the safety procedures on the island, she says.
A statement provided by Royal Caribbean did not directly address the legal action but says since the eruption the company has "focused on providing care and support to passengers, their families and crew that were impacted by this event".
A spokesperson went on to say that they are fully co-operating with two separate investigations in New Zealand that are looking into the details of the tour.
"We are unable to provide further details at this time."
In New Zealand, victims of the Whakaari/White Island eruption receive compensation as part of the ACC scheme.
Overseas tourists affected by the incident have been eligible for some financial assistance as well.
More on SunLive...