Delivery services ease pressure for hospitality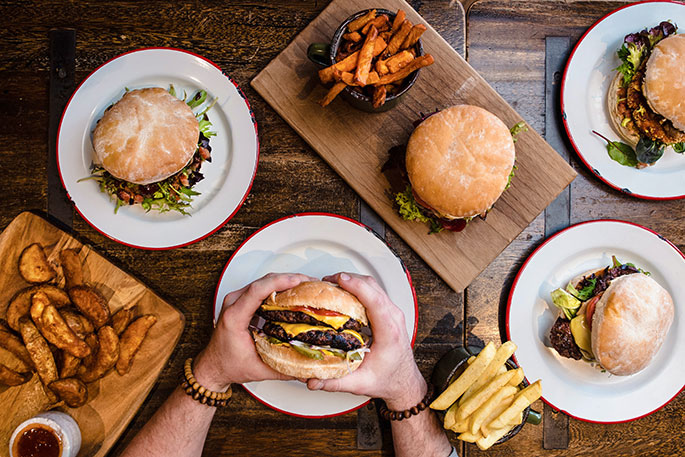 As New Zealand adjusts to life in alert level 3, food delivery services are making moves to take some financial pressure off hospitality businesses across the country.
Last week Menulog announced its plans to halve their commission for restaurants until June 1, on Tuesday Uber Eats said they are slashing restaurant service fees for all pick-up orders.
Menulog says they're operating at half their standard commission for restaurants, moving from 14 per cent to just seven per cent.
Managing director Morten Belling says the food delivery industry has a crucial role to play at this time of national crisis.
"It is only right that Menulog steps up to help our partners so they can keep delivering for the communities that need them."
Tauranga business Own Masala is one of the restaurants using Menulog for contactless delivery.
Owner Sita Aryal is stoked her business is back up and running for contactless delivery this week.
Sita is doing her best to stay positive and says her focus is to make sure all staff are healthy and safe whilst they return to work.
She is using Menulog to take care of all ordering and payments, admitting without the platform, she wouldn't have been able to open this week.
Restaurant Association CEO Marisa Bidois says they welcome efforts being made by delivery service Menulog to do what they can to help the battling industry.
"We continue to work with Government and industry stakeholders to help drive cost-saving initiatives from all delivery services, so to see Menulog halve all commission nationally to 7% is a very welcome move."
Last week Uber Eats received backlash after saying it would not reduce its 30-35% commission rate on all orders.
The Restaurant Association called on the government to enforce a cap on commission rates for third-party delivery apps.
But on Monday UberEats announced they now wouldn't be charging restaurants for pick-up orders, and are waiving sign-up fees for new businesses.
"In conversations, we've had with restaurant partners in the last few hours and days we've heard time and again about their drive to remain open so they can offer work to those who need it and to continue to feed their community with fresh, healthy and reliable meals," says the company's website.
"In testing economic circumstances maintaining cash flow and paying staff and suppliers remains a priority for small businesses."
Uber Eats is also making $5 million in funding available for independent restaurants across Australia and New Zealand.
The fund will allow restaurants to deploy promotions to attract customers and will help restaurants time promotions to suit their individual business needs.
More on SunLive...