City centre ready to 'get back to business'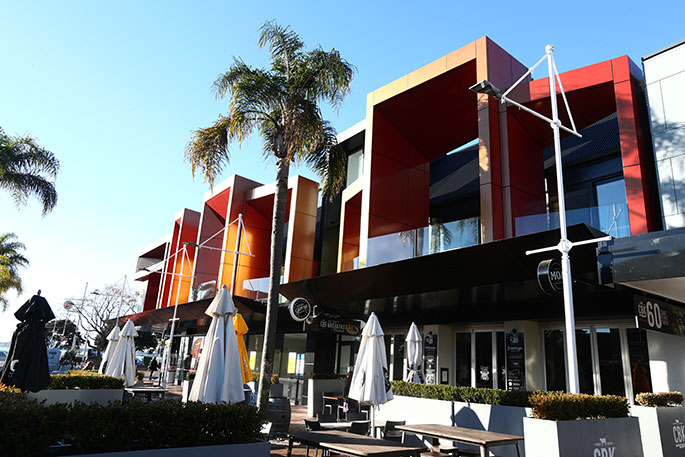 Tauranga businesses are looking at new innovative ways to get them up and running when New Zealand moves from Alert Level 4 to 3 from midnight.
Dinner meals from cafés that haven't provided dinner before, pantry essentials like muesli, flour, sugar and milk, family packs that let you recreate your favourite restaurant experience at home and retail shops launching new ways to provide 'digital browsing instore' are just some of the offerings innovative Downtown Tauranga businesses are delivering from Tuesday.
With the move from lockdown to Level 3 allowing many more city centre businesses to begin trading again, Mainstreet Spokesperson Sally Cooke says the CBD can't wait to get going.
"Critical to the resurgence of our city centre and, for that matter, our SME sector is the ability of our businesses to evolve, adapt and get trading again as quickly and safely as possible."
Sally says it's been a busy time for many of them getting ready for click and collect and contactless pick-up and delivery options come Tuesday.
"It is incredible to watch the Kiwi grit and determination to meet any challenge head on and be innovative in problem solving.
"We have café's developing new product offerings, restaurants developing new collaborative partnerships and retail stores launching clever ways to harness digital technology so shoppers can digitally shop inside the store.
"And they're mastering all this and ensuring they have stringent health and safety measures in place to keep people safe – both their teams and customers."
Sally says the innovative ways the CBD businesses are working out how to get their products and offerings to the public is exciting.
"The Med Café and Alimento are just two cafes who have developed special dinner meal options for ordering.
"Barrio Brothers have a Family Pack Taco Platter with all the ingredients so you can recreate the Barrio experience at home, Clarence Bistro want you to dine like a King or Queen in your own castle and Crown and Badger has Tauranga's first collaborative cloud kitchen where you can order from three different menus in one handy location. And that's just some examples from our hospitality sector. They're everywhere you look."
Sally says what the CBD needs is support.
"With some stores still unable to open viably during Level 3, we still have a long way to go.
"We have many stores have to stay with online ordering for now, but at least they can do that from Tuesday.
"It's been and continues to be an extremely challenging and stressful time for our business community. Now, more than ever, we need people to think about their favourite cafes, bars, restaurants and shops and to actively get behind them with support. Buy local and help our business owners get some cash flow going again."
Mainstreet Tauranga has a constantly growing web page of businesses who are re-opening and those already open so the public can see who is open, how they are trading and what they are offering.
Visit https://www.downtowntauranga.co.nz/get-your-essentials-from-our-city-centre
More on SunLive...