Council services under Alert Level 3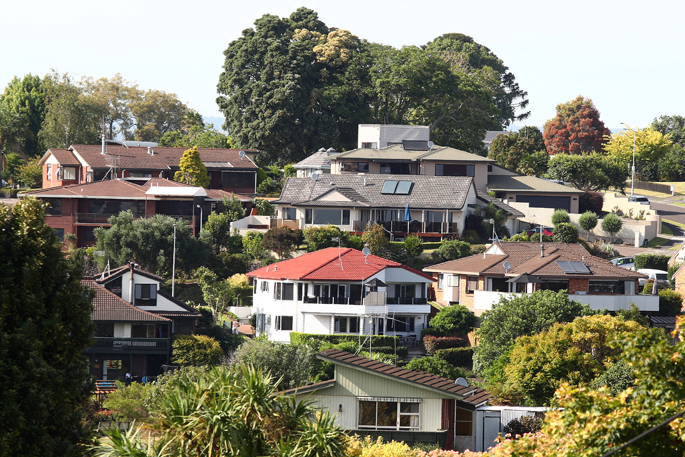 Following the Prime Minister's announcement, the nation will move to COVID-19 Alert Level 3 at 11.59pm tonight.
Under Alert level 3, Tauranga City and Western Bay of Plenty District councils' focus will still be on essential services and supporting the community.
However, work will also resume maintenance, projects, and services that can be done while meeting the Government's COVID-19 health and safety criteria.
This safety criteria includes strict standards relating to hygiene, physical distancing, contact tracing and the use of personal protection equipment.
"If people do see staff out and about, please respect physical distancing and keep two metres away from them and their equipment," says a Tauranga City Council spokesperson.
"Any enquiries should be made through the call centre to avoid bursting any bubbles.
If you would like to report any lockdown breaches, you can report it to the Police online at: https://www.police.govt.nz/105support

What you need to know about Tauranga City Council services under level 3:
Contacting the Council:
The call centre is still the only way to contact the Council. It is available 24/7 and the phone number is: 07-577 7000
Building Inspections:
Building inspections will be resuming and will take place in the same order that they were booked.
Rubbish Services:
Services will continue as they did under alert level 4.
All kerbside rubbish and recycling collection services whether they are undertaken by us or private waste service providers, will continue as normal, unless otherwise stated by your provider.
Transfer Station:
Transfer stations (including the recycling centres), as well as the Jack Shaw cleanfill site are still closed to the public. Commercial operators and account holders will have access.
The transfer station will be opened to the public when we can safely implement physical distancing and contact tracing measures.
Parks and Reserves
Some park gates will remain locked however, parks and reserves will be open to the public (except Mauao, Oropi Mtb Park & McLaren Falls Park which are still closed).
"We will also resume maintenance work and mowing to restore normal grass levels. With around 1600 hectares of parks, reserves, sports fields and berms, as well as 30 hectares of gardens and 98km of walkways, we ask for your patience as we get to your area."
TECT Park
Under the guidelines set under Alert Level 3, the park with partially open for mountain biking, horse rising and walking.
There is be a strict one-way policy on the accessible trails with signage making this clear to users.
Playgrounds:
All playgrounds are still closed. Please stay away from playgrounds and avoid touching playground equipment.
Picnic tables, public BBQs and drinking fountains
People should avoid using picnic tables. Public BBQs and drinking fountains will also remained turned off.
Boat ramps and beach access:
All boat ramps are closed and all vehicles are prohibited from beaches.This is to reduce the risk of injury and people requiring rescue services.
People can fish from the shore, go swimming and surfing if they are competent.
Parking:
"We are not collecting parking fees under Alert Level 3.
"The fee suspension applies to all on-street and off-street parking spaces, including parking buildings and leased car parks. We will review this if the alert level is extended.
"Our focus is on safe and considerate parking. We will start issuing parking tickets if vehicles are not parked safely. If you're concerned about someone parked illegally, please call our contact centre on (07) 577 7000."
For a full update on Council services and facilities, visit: tauranga.govt.nz/covid19
For updates on CODI-19 visit: covid19.govt.nz

What you need to know about Western Bay of Plenty District Council services under level 3:
Some Council services come online at Alert Level 3
Western Bay of Plenty District Council will resume some of its services, projects and operations next week as the nation moves to Alert Level Three at 11.59pm.
Under Alert Level 3 guidelines, Council's essential services will be operational, as well as all other maintenance, projects and services that will meet the Government's safety criteria.
Council's Chief Executive Miriam Taris says for the majority of Council staff there will be little change from Level Four, with most continuing to work remotely, but some services will resume.
Miriam says all services that will operate under Alert Level 3 will minimise personal interactions among staff and with the public and ensure all appropriate health, hygiene and safety measures are in place.
Reserves staff, meter readers, and key contractors will be back at work and Council's call centre will continue to operate on a rostered basis with a small team.
Council is considering reopening its recycling centres to collect material for recycling under Alert Level 3 where this meets COVID-19 risk management guidelines.
"At this stage we are working through site operational protocols to ensure that we can meet the requirements for Alert Level 3. A decision will be made later this week as to whether any recycling centres will reopen," says Miriam.
"We realise there is demand for some of our services to resume – such as recycling – but it is critical that we remain as careful as possible until Alert Level 3 is reviewed by Cabinet on May 11."
All Council facilities and public venues, playgrounds, pools, boat ramps, halls and other public venues will remain closed, however, arrangements are underway to prepare for re-opening when New Zealand shifts to Alert Level 2.
Public open spaces including reserves and dog parks may be used, but the public are reminded to maintain the two-metre physical distancing rule in these areas and not to touch any facilities. Mowing at reserves will resume to restore normal grass levels.
Public toilets at 18 locations across the District will also remain open with additional cleaning procedures in place.
Libraries and service centres will remain closed but free WiFi sites will be available outside Council's service centres in Katikati, Te Puke, Waihi Beach and Omokoroa from 8am until 8pm, seven days a week.
Appropriate measures will be in place to ensure users are kept safe and adhere to physical distancing restrictions.
"This will be good news for those in our communities without internet and who have been disadvantaged during Alert Level Four lockdown," says Miriam.
"It will also be welcomed by our seasonal workers and those visitors trapped in New Zealand due to border controls who need to be in contact with family members."
Council meetings, public consultation and hearings are to be carried out virtually.
The Civil Defence Emergency Management (CDEM) function will also continue.
Council offices will also remain closed to the public at Alert Level 3. Residents can and should continue to seek assistance from the Council's Customer Services team by phoning 07 571 8008 or emailing customer.service@westernbay.govt.nz
For more information and frequently asked questions on Council's services and operations at Alert Level Three, visit https://www.westernbay.govt.nz/community/covid-19
More on SunLive...