COVID 19: What happened in New Zealand on April 26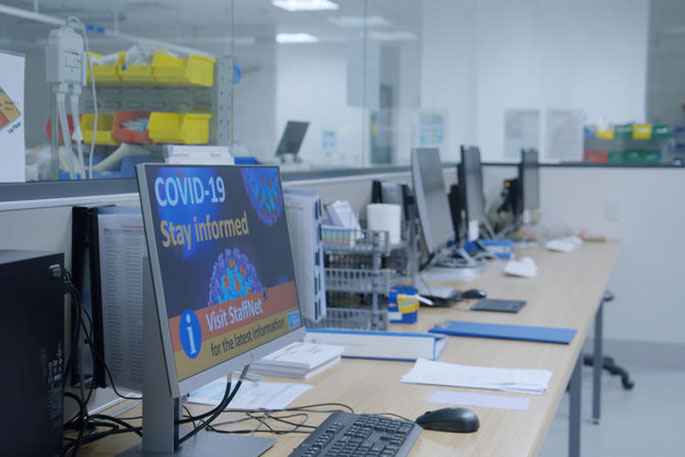 An extra $107.6 million to help house the vulnerable both during and after the pandemic was announced today, there were nine new cases of COVID-19 and hopes that reopening garden centres will improve mental health.
In a written statement the Ministry of Health revealed another nine cases of the COVID-19 coronavirus were identified in New Zealand on Sunday, and no new deaths.
The new cases include four confirmed and five probable cases, bringing the country's total cases to 1470.
Four of the new cases were linked to New Zealand's 16 clusters, and the others were all linked to other known infections.
There were 5966 tests completed on Saturday.
Another 24 people were said to have recovered, bringing New Zealand's total recoveries to 1142.
In the statement, Director General of Health Dr Ashley Bloomfield says although it's encouraging to have another day of single digit cases, vigilance remained crucial.
• If you have symptoms of the coronavirus, call the NZ Covid-19 Healthline on 0800 358 5453 (+64 9 358 5453 for international SIMs) or call your GP
Govt announces more than $100m for housing homeless
Housing Minister Megan Woods announced an extra $107.6 million to help vulnerable people in need of housing, saying it would help them both during and after the COVID-19 pandemic.
Some $31 million of the new funding would be spent on services to support those people's needs.
"People living rough or in accommodation where social distancing was not possible were especially vulnerable to COVID-19.
"As of this weekend 876 units have vulnerable individuals and whānau living in them and they are being supported with social services."
Megan says more than 1100 additional motel units had already been secured for people without housing by government agencies, community housing, iwi and Māori providers since the alert levels were put in place.
She says the funding would ensure people continued to be housed for the longer term, with 1600 units being funded.
Concerns over lack of physical contact during lockdown - survey
Nearly 80 per cent of New Zealanders are concerned about the lack of physical contact they are having with elderly and other relatives outside their bubbles and regions, according to the latest report by Research New Zealand.
The findings are from the organisation's fifth weekly survey on the impact the COVID-19 virus is having on New Zealanders' lives.
The research was conducted online, using a representative sample of New Zealanders aged over 18, with concern questions measured on a scale.
Research NZ managing partner Emanuel Kalafatelis says researchers found what they expected to find.
"Around 40 per cent have struggled with the idea of staying in their bubble and we thought this week we'd look at that from a slightly different perspective - we asked about lack of physical contact with elderly relatives and relatives outside of their area."
The results showed that 78 per cent of respondents were concerned for elderly relatives and other relatives in different parts of the country.
Getting ready to move to level 3
Business owners, particularly in hospitality, are being advised to flush their water systems and check for pests before reopening this week.
The Ministry for Primary Industries (MPI) has listed a series of safety and hygiene checks for hospitality businesses.
A survey of early childhood centres found that one third of them will remain closed at alert level 3. The Early Childhood Council says 55 per cent of its members said they would open to support parents returning to work, 33 per cent say they would not open and 12 per cent were still unsure.
People's mental health will benefit from garden centres reopening on Tuesday, when the country moves to alert level 3, Gardening New Zealand says. The return to alert level 3 means garden centres are able to reopen, although only with contactless service.
But the police warn that we're not there yet and urge people to stick with the lockdown level 4 rules for another day.
More on SunLive...