BOP musician sings in new ANZAC documentary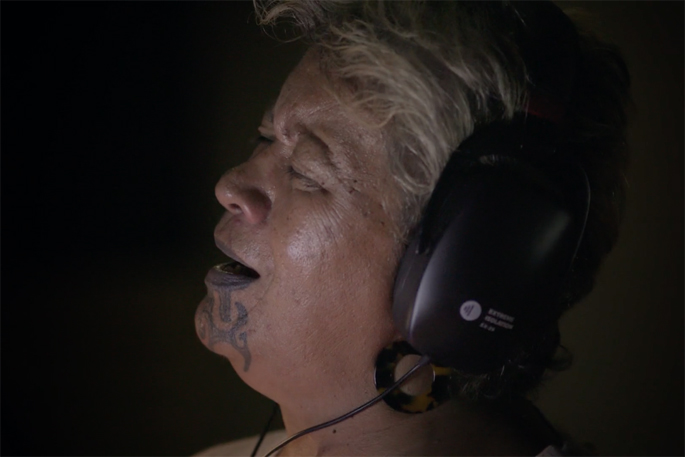 Singer Whirimako Black says a soon-to-be-released ANZAC documentary about New Zealand's first popstar Pixie Williams will inspire young Māori artists to pursue their passions.
Whirimako, from Whakatane, recently completed re-recording a number of songs by Pixie and Ruru Karaitiana for the documentary Pixie: The Voice of Blue Smoke which is showing on Māori Television this Monday.
Pixie, who was originally from Mohaka, became the country's first pop-star after recording 'Blue Smoke' alongside Ruru after the war in October 1948.
Ruru wrote 'Blue smoke' on the troopship Aquitania, in 1940 off the coast of Africa, when a friend drew his attention to some passing smoke, reports NZ History.
The song became the first record wholly produced in New Zealand and topped New Zealand radio hit parades for six weeks. It sold more than 20,000 copies in a year.
Whirimako says sharing this story not only pays homage to Pixie and Ruru but provides guidance to artists of today's generation.
"It is one of those dreams I have always had a little girl to line up next to the Māori greats.
"Knowing that Pixie was the first Māori female to record - it's just amazing. When I first started to release songs I was very lonely, and I didn't know who the Māori singers were to aspire to."
She says during the recording process, she felt like a kid walking into a candy shop for the first time.
"It was emotional in a way that I just couldn't believe I was asked to sing a song by Ruru Karaitiana. It is just one of those life highlights.
"To reflect and remember our history - and if that coming out in the form of a song - that is huge."
Whirimako says the recording was a "sacred process", where she strived to honour the original composer and singer.
"To be able to honour it in a way that has a Whirimako touch on it as well - that's my tribute to the singer and composer. "
In the documentary, Whirimako sings Ain't It A Shame composed by Ruru Karaitiana.
Whirimako, who lives in Ruatoki, says this year's ANZAC Day will be different to most due to alert level 4 restrictions. But she says despite not being at the Dawn Parade, the feeling will remain the same.
"To create the space of ANZAC day, I am currently arranging a Zoom with a friend of mine who is a jazz guitarist.
"We are going to try and perform 'Au e Ihu' one of the Māori Battalion hymns sung by the men after the war."
Watch Pixie: The Voice of Blue Smoke 8am and 3.30pm, Saturday, April 25 on Māori Television and online at Māoritelevision.com.
More on SunLive...