Reminder to stay vigilant over the long weekend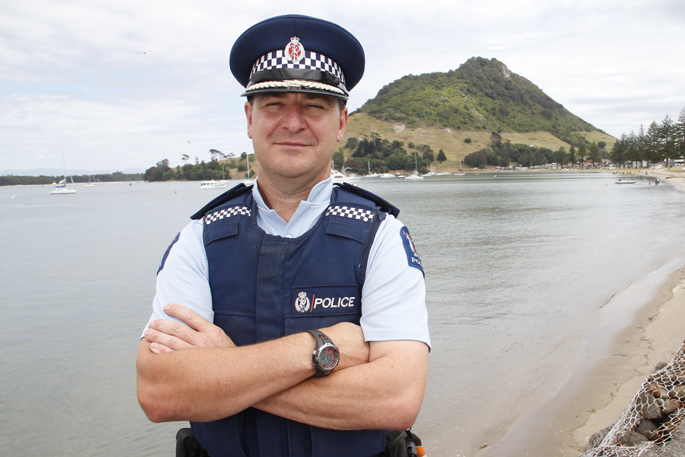 People are being reminded by police that alert level four restrictions are still in place over ANZAC weekend.
Bay of Plenty Police would like to remind the public that Alert Level 4 remains in place over the long weekend says Western Bay of Plenty Area Commander Inspector Clifford Paxton.
"Police will continue to be highly visible in our communities and on our roads to maintain public safety, security and order.
"We will continue to take an education-first approach and will not hesitate to take enforcement action, either through warnings or arrests, for any serious or persistent breaches.
"We've seen, by and large, a good level of compliance in our region and we urge everyone to keep up the good work by staying local, maintaining your bubbles and adhering to the restrictions around exercise and outdoor activities."
SunLive has received a number of messages from readers saying they are concerned by the number of cars they are seeing on the roads at the moment.
One man emailed SunLive saying, "I have just watched the road traffic along Welcome Bay Road and I am astounded at the amount of traffic.
"I just cannot believe that everyone is making an essential journey."
Alert level four ends at 11:59pm on Monday, April 27 and New Zealand will move into alert level three.
Under alert level three some business are able to trade online, hospitality businesses can offer takeaways but only if contactless payment and delivery or pick up is available – both retail and hospitality businesses shop fronts must remain closed.
On-site work is permitted for the building and construction sector if there is a COVID-19 control plan in place and appropriate health and safety and physical distancing measures for both staff and building occupants are followed.
The Director General of Health Ashley Bloomefield has extended the existing Section 70 notices with one amendment to assist businesses to prepare workplaces this week ahead of the move to alert level three.
The amendment allows non-essential businesses to undertake work that is necessary to operate safely under Alert Level 3 before April 28, says a statement from the COVID-19 Response public information team.
Businesses can only clear, unpack and sort freight at their workplaces, clean their premises, and rearrange workplaces for when workers return to premises at alert level 3, for example to allow physical distancing, the statement says.
Under alert level three people must continue to stay in their household bubbles whenever they are not at work, school, buying the groceries or exercising, says the government's COVID-19 website.
"People must stay within their immediate household bubble, but can expand this to reconnect with close family / whānau, or bring in caregivers, or support isolated people.
"At alert level three we will need to be even more vigilant. All of us will need to unite against COVID-19 by sticking to the rules."
The message from officials is New Zealand is currently in alert level four and those restrictions must be adhered to.
"Let's stick with our plan and the mission we have. Stay strong, stay home, let's finish what we started," says Prime Minister Jacinda Ardern.
More on SunLive...