LIVE: Five new cases of COVID-19 today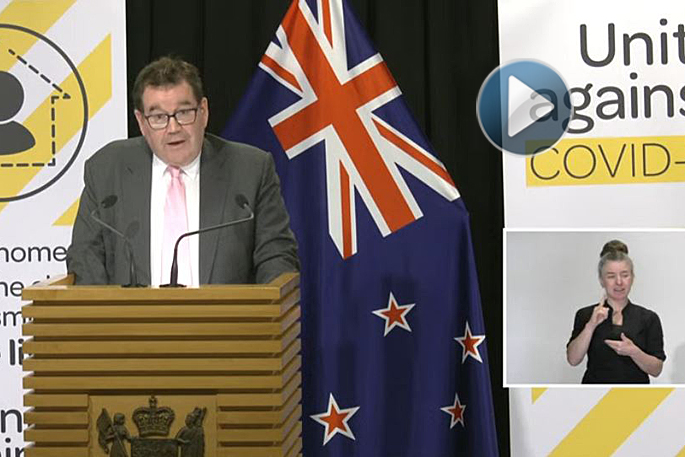 UPDATE: Today there are five new cases of COVID-19 in New Zealand.
These cases are made up of two new confirmed cases and three new probable cases
One of these cases is linked to overseas travel, three are linked to existing clusters and one is under investigations with a possible link to overseas travel.
There is one further death related to COVID-19 today. The man in his 60s was from the Rosewood rest home in Christchurch.
Director of Public Health Dr Caroline McElnay says the man had underlying health conditions.
He is the 10th person from the Rosewood cluster to die.
Caroline says this illustrates the impact the disease has on vulnerable people.
"Every person we lose to Covid-19 is a tragedy, with family and friends left without their loved ones, and our thoughts are with them all at this time."
The total of confirmed and probable cases in New Zealand is 1456.
There are 1095 people that have recovered from COVID-19 so far, this is 30 more than yesterday.
There are eight people in hospital with one in ICU in Middlemore Hospital.
Caroline says 6961 tests were completed yesterday - a new record for daily tests.
Finance Minister Grant Robertson added his condolences to the family and friends of the latest victim.
"Each death from Covid-19 is a person who was loved, and whose family is dealing with grief and death in the most trying of circumstances, and our heartfelt thoughts are with them."
Grant says as we move towards Anzac weekend it is a chance to reflect and acknowledge the sacrifices people made in war time.
He says ongoing vigilance for the remainder of level four and for level three is critical for finishing the job.
"We do not want to put the gains made under level four at risk."
He says the economic plan to respond and recover from Covid-19 consists of three waves:
1. Fighting the virus and cushioning the blow
2. Positioning for recovery and kick-starting the economy
3. Resetting and rebuilding our economy
Grant says applications for the Jobseeker benefit have risen by 30,000 since 20 March and he says it is a distressing time for all of those people.
"We have to bear in mind, though, that this represents less than one per cent of the total population and is dwarfed by the 1.6 million people that are being supported by the Wage Subsidy Scheme.
"These immediate measures mean we are all in a better position to bounce back on the other side of this crisis."
He says around 400,000 more New Zealanders will return to work under alert level three.
EARLIER: The All of Government COVID-19 National Response will provide an update at 1.00 pm today.
Speakers:
• Finance Minister Grant Robertson

• Director of Public Health Dr Caroline McElnay
What we know so far
Yesterday there were three new cases of COVID-19 made up of two confirmed cases and one probable case.
There were two further deaths yesterday bringing the death toll from COVID-19 in New Zealand to 16.
A woman in her 60s, who had been in a critical condition on Dunedin Hospital, has died.
Director-General of Health Dr Ashley Bloomfield says while her family had not been able to visit her in hospital, arrangements were made for them to be with her on Wednesday night.
He says the woman had an underlying medical condition.
The second reported death is that of a Christchurch man in his 70s.
"He was from Rosewood Rest Home but was not part of the group that had been transferred to Burwood Hospital.
"While he had initially tested negative, the man was treated as a probable case and was being treated as if he had COVID-19. He had an underlying medical condition."
Ashley says this is a reminder of how serious this illness is.
He says laboratories around New Zealand tested a record of 6480 tests on Wednesday.
He says of those tested, 0.05 per cent have returned a positive result.
A total of 11277 COVID-19 tests have been conducted in New Zealand to date.
A total of eight people remain in hospital, with one person in a critical condition in Middlemore Hospital.
More on SunLive...