One front step at a time during lockdown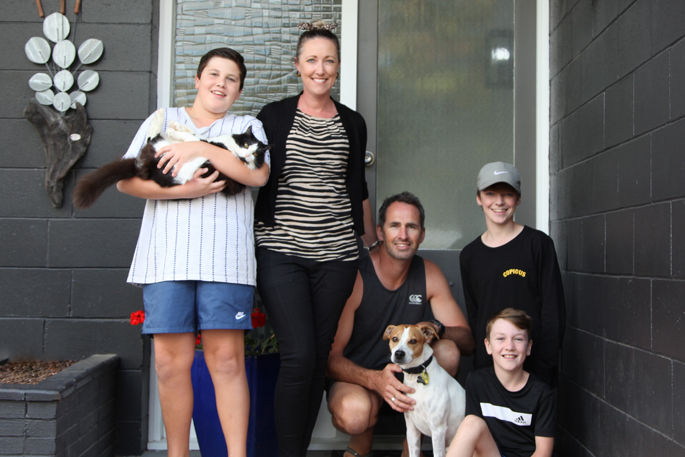 Often a family photo shoot requires hours of preparation and planning but one Tauranga photographer is capturing families' lockdown memories in minutes.
Alisha Taylor is taking part in the global photography movement The Front Steps Project that portrays people living in their bubble and raises money for charity.
Since the start of lockdown Alisha has been walking the streets of her Otumoetai neighbourhood and photographing families outside their home from a safe distance.
All she is asking for in return is a small donation to the Tauranga Community Foodbank.
"We didn't want to put pressure on people financially at this time, so it's just purely whatever they want to donate."
Alisha came across the movement on social media and wanted to bring it to Tauranga.
"I saw it and was really inspired in a time that you just feel so helpless.
"This is something that is a win, win situation because you're giving the families a spark of joy and something special to keep from this weird time in history and then you're also helping a local charity feed people that are struggling."
She has photographed over 60 families since the start of lockdown and with the help of five other photographers, who have since joined the project, raised $3220 for the foodbank.
Alisha wishes she has kept track of the kilometres she has walked because it would be interesting, but has been doing at least 3 hour walks around Otumoetai every few days.
Her latest walk took her from her home in Darraghs Road to Kulim Ave and back via Ngatai Road photographing six families along the way – all whilst carrying her camera and largest zoom lens to ensure a safe social distance is maintained.
The professional photographer's normal work came to abrupt stop when lockdown started but she wanted to keep her craft alive.
"Creativity is as a big part of me, so this project's been a really lovely focus to keep that going.
"It's a pretty cool record of everyone in their bubble."
The photos are emailed to the family and most go on Alisha's social media using the hashtag #thefrontstepsproject.
She hopes these photos bring joy to everyone who sees them not just the subjects.
"People, they're more online during this lockdown, so it gives them something to scroll and find and be happy about as well."
The Crawford family have known Alisha for a long time but Kim wanted to wait until her birthday on Saturday for their family portrait.
"It sort of makes my birthday a little bit more special. Spending time with family, looking back and remembering my birthday next year," Kim says.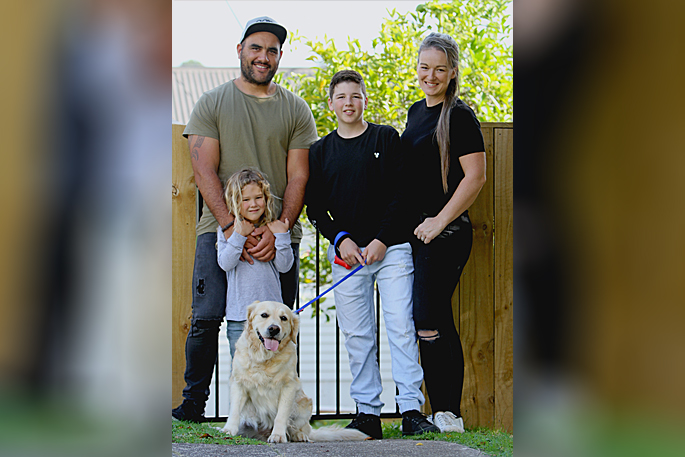 The Crawford's from left Jason, Kayden, Kim and Jacob in front. Image: Alisha Taylor Photography.
They wanted to be able to support foodbank and Alisha because she has kindly donated her time to this project, Kim says.
"We hadn't had a family photo taken in five years, it was a great opportunity to do that and also to look back and remember our time of COVID because it needs to be something positive rather than all the negative."
Tauranga foodbank manager Nicki Goodwin says what Alisha is doing is inspirational in many ways.
"There's nothing in it for Alisha and she's managing to help so many people.
"The people she's providing the photographs for are getting a beautiful photo and capturing this moment in time, which is really special.
"It's been really successful. It would have been successful, even if it had raised $50, but the money it has raised is pretty impressive."
For more information about the Front Steps Project visit Alisha's Facebook page.
More on SunLive...