Residents shocked after Manuka plant theft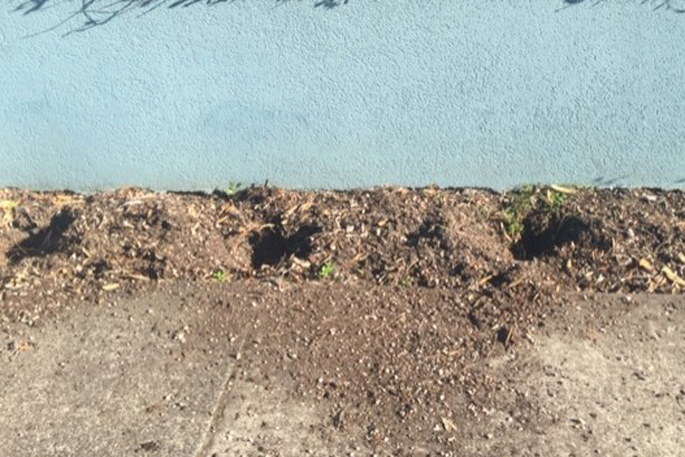 Otumoetai residents are puzzled after a "mean-spirited" thief ripped out multiple Manuka plants overnight at a property along a coastal Tauranga walkway.
John and Debby Meldrum woke up on Wednesday morning to find 10 holes in the ground outside the front of their house.
"We are just shocked - it is a pretty peaceful street and we did not expect to them to be stolen from for pecuniary gain," says John.
The red-flowery Manuka plants were an "attractive sight" for pedestrians using the Kulim Park walkway, says John.
"We garden right to the footpath to make the environment pleasant for everyone.
"I think they are incredibly mean spirited to deface something attractive in a landscape that has a big pedestrian."
John, who is an avid gardener, says the three-year-old Manuka plants were just starting to flower.
But why would someone take the plants? The couple reckons someone wanted to get their hands on Manuka for their own land while garden centres are closed amid lockdown.
"Or perhaps they are planning to set up a small nursery to sell people plants while they can't get any from the garden centres," says Debby.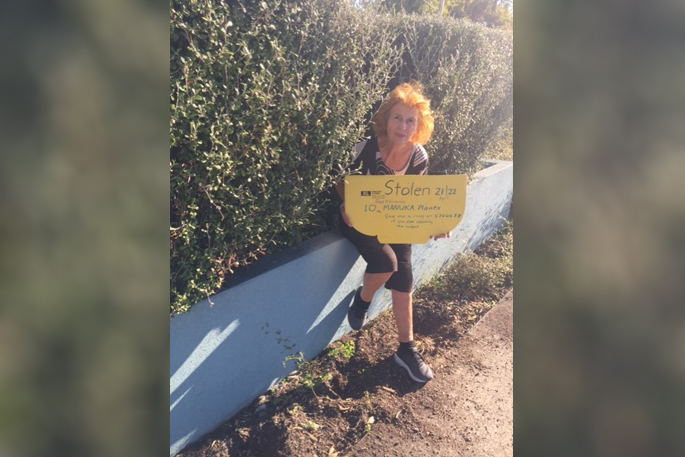 Debby with the yellow sign placed outside the property. Photo: Supplied.
John says in total, the plants are worth about $300.
"They are depriving the whole community of a scenic landscape."
Neighbours have expressed concern for their own gardens after finding out about the stolen plants.
"People don't like it because if they pinch from one person then they will pinch from other people too. People walking by have stopped to say how this is just not OK."
John has put a yellow sign outside the house, asking community members to come forward if they can help return the plants to their rightful owners.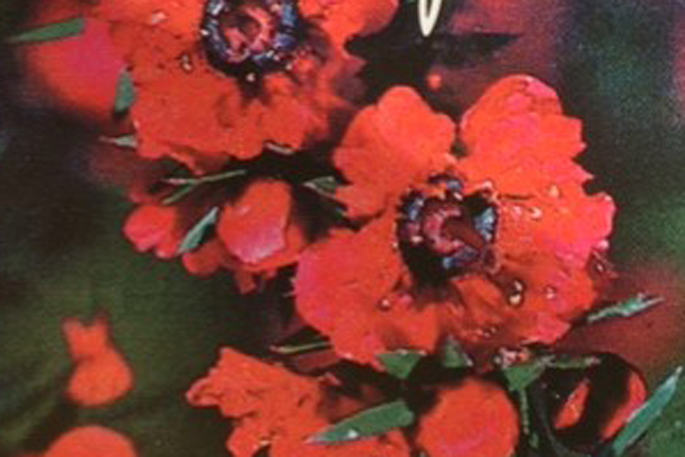 Manuka plants. Photo: Supplied.
More on SunLive...