Mount YouTubers bring laughs to lockdown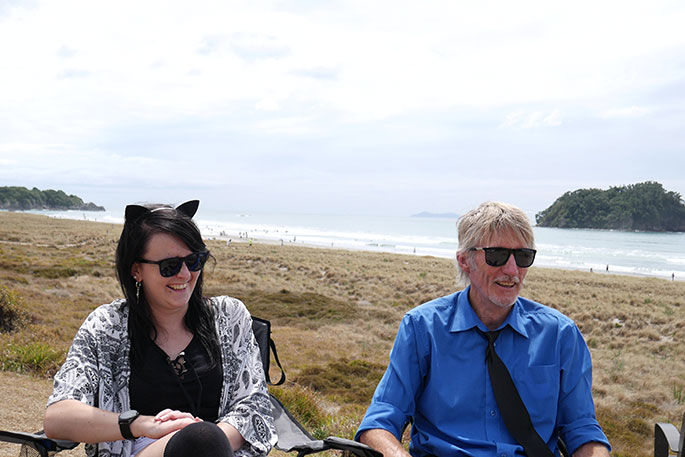 A dad and daughter-duo from Mount Maunganui hope their YouTube videos, featuring pranks, self-defence demonstrations and harbour-side joke telling, will help people laugh during lockdown.
Craig and Mikkayla Leckie have been uploading to their family-friendly channel, called My Hat is Awesome, for almost two years.
Providing comic relief for viewers was always their intent, but they say doing so at the moment is more important than ever.
"Everyone is affected by COVID-19, and we want to keep people's spirits up during these trying times," says Mikkayla.
"My favourite videos are when we end up laughing uncontrollably. They're the ones that viewers seem to enjoy the most, too."
The channel has 33,000 views in total, with poplar content including 'patience tests' – seeing how long Mikkayla can withstand Craig covering her in food including vinegar, flour and noodles.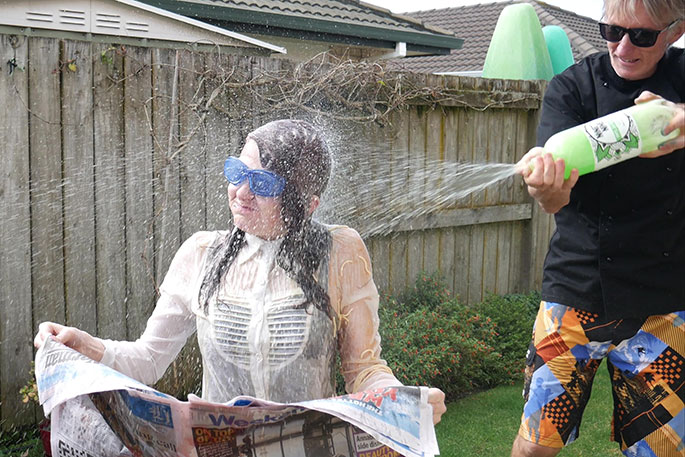 Mikkayla being covered in fizzy-drink by Craig, in a video called Kiwi Patience Test.
Another, a spy-themed mission to prank Mum, Sharon Leckie. Spoiler alert: Mum wins, and the bad guys end up trapped in a tree.
"At the moment my workplace are making videos for the kids every day. I've loved being able to merge my job with my after-work hobby," says early childhood teacher Mikkayla.
Before starting the channel she sought a creative outlet, and felt at home making videos online.
"I used to be very shy. My Dad and I are big believers in trying to better ourselves, so I decided to start posting videos to help myself become more confident."
She began streaming live videos on Twitch, before moving on to YouTube.
"YouTube is such a big part of our culture, it seemed like a natural next step. I wanted to create content with someone reliable who never fails to make me laugh – and that's my Dad."
"To have a parent, who is also your friend, really is the best."
The pair are looking forward to meeting up to make more videos together, once COVID-19 restrictions are lifted.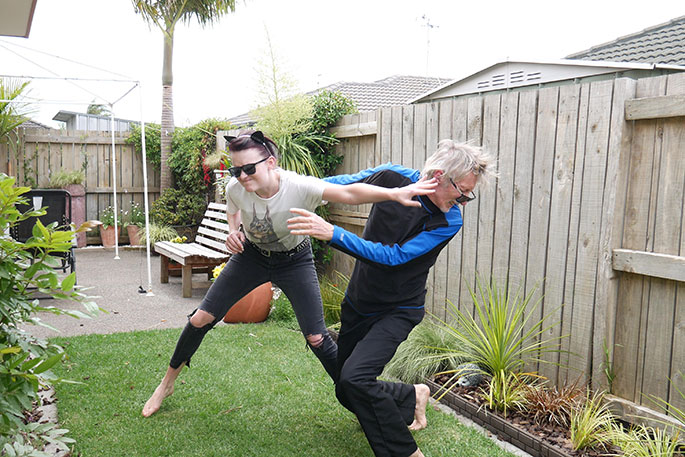 My Hat is Awesome have several videos teaching women's self-defence.
More on SunLive...