Te Puke supermarket workers facing abuse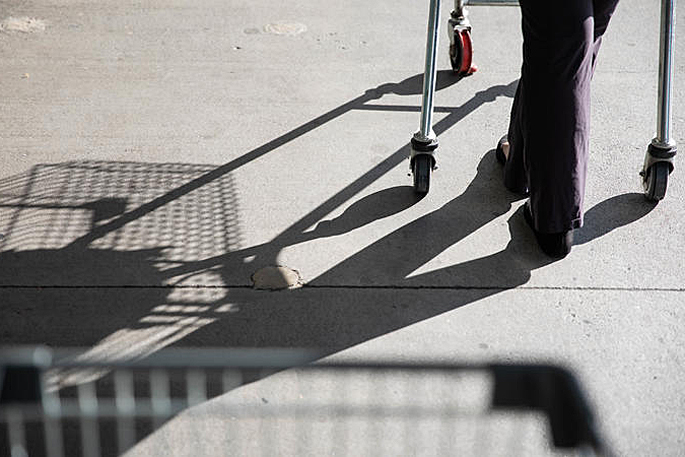 Staff at a Te Puke supermarket are suffering almost daily abuse from customers, says a concerned mother of a worker.
The woman, who did not want to be named, says her daughter has experienced verbal abuse from customers and even had something thrown at her during her shifts at Te Puke New World.
The mother says her daughter tells her adults are throwing tantrums like children.
"She said, it's like watching three-year-olds and because they're big, dangerous, she's actually quite afraid.
"The staff they're working long days, long hours, and being treated like this.
"These kid's working at the supermarket are putting their own health at risk to look after people, to still be there for them so that the stores can still provide food and yet they're getting treated like this by adults that should know better than to behave like animals."
She says she is concerned about her daughter's safety at work as well as her mental health and the risk of getting COVID-19 by working with the public.
The supermarket does have the Perspex screens at checkouts, she says.
"I'm worried about her getting sick, I can't see her because I'm high risk so I can't support her. I can't help her through this but she's trying to do her best and yet she's getting abused for it."
Not all customers are abusive and she has received support from customers and the business owners, she says.
Te Puke New World won't be the only supermarket where staff are getting abused, she says.
SunLive has also received an anonymous call saying a different staff member was spat on by a customer over the sale of alcohol and police were called to the incident.
If a person spits at someone they can be charged with assault. A police spokesperson says they were called to a commercial premises on Jocelyn Street, Te Puke after a report of an assault on April 13.
"The safety of our teams and customers is our utmost priority," says Foodstuffs New Zealand head of corporate affairs Antoinette Laird says.
"Most of our supermarkets, including New World Te Puke, have security present as support for teams if they need it.
"Customers have mostly been extremely patient and kind throughout this extraordinary time for New Zealand and it's very disappointing there have been some isolated incidents where staff members have been abused, or even spat upon.
"This, of course, is completely unacceptable and will absolutely not be tolerated in our stores at any time.
"Customers who behave in this way on our premises can expect to be trespassed and the police called.
"Please remember be kind to our teams and each other in these challenging times, we're working tirelessly to make sure everyone has the groceries they need."
Foodstuffs New Zealand is the organisation and grocery distributor that supplies to New World, Pak'nSave and Four Square.
More on SunLive...