Supporting local restaurants at level 3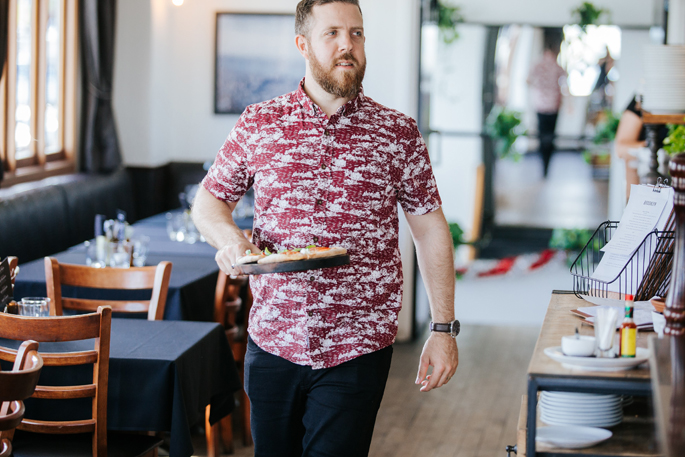 While moving to alert level 3 next week will provide relief for some restaurants, the industry isn't out of the woods yet says Restaurant Association CEO Marisa Bidois.
"The results of our recent survey indicate that approximately 40 per cent of our membership will remain closed at level 3, with another 30 per cent currently working through the logistics and economics of reopening," says Marisa.
"Approximately a third will be able to reopen, but the revenues will only go part of the way to covering their costs."
Rohan McClosky is a local restaurant owner who is in the process of adapting his businesses to the new environment. He owns Brooklyn on The Strand, Neighbourhood in Otūmoetai and Rain Bar in Pāpāmoa.
"We are getting our ecommerce set up, and will work with a local delivery business so customers can order straight from our website. However, there are many businesses who aren't in a position to do this," says Rohan.
"I urge people to order their takeaways straight from a business's website if the option is available, to support local as much as possible."
The Restaurant Association says the industry felt the impact of COVID-19 as early as February.
"The decline in numbers was imposed by the closure of our borders to China. Since then, losses have been snowballing with the lockdown period stopping all revenues across the industry," says Marisa.
Rohan says out of his three businesses, Brooklyn took the biggest hit.
"As people stopped working, they had no reason to come into the CBD, so restaurants along The Strand really felt the impact early on."
While the Government subsidy helps to cover staff wages, hospitality outlets have still had to cover rent and other ongoing costs. Rohan says he has been working with his landlords, who have supported him by reducing the rent.
Having a positive relationship with staff has also helped business to survive, Rohan says. He hasn't had to lay-off any of his 35 staff.
"The uncertainty of the situation was really affecting staff, even before level 4. Revenue was dropping and COVID-19 media coverage was starting to ramp up, so moral was getting low.
"That's why we made the decision to close four days before the lockdown to help staff get employment in the Kiwifruit sector. That has really paid itself back – our team have kept fighting for us."
Rohan remains optimistic by expecting the worst, but hoping for the best.
"I don't think we will see the true financial affects until we fully start back up again, which may be as far down the track as level 2."
"I want to assure customers that local restaurants feel the social responsibility of adhering to the stricter health and safety guidelines under level 3. Ordering from us will be incredibly safe."
More on SunLive...