Drugs seized at border plummets during lockdown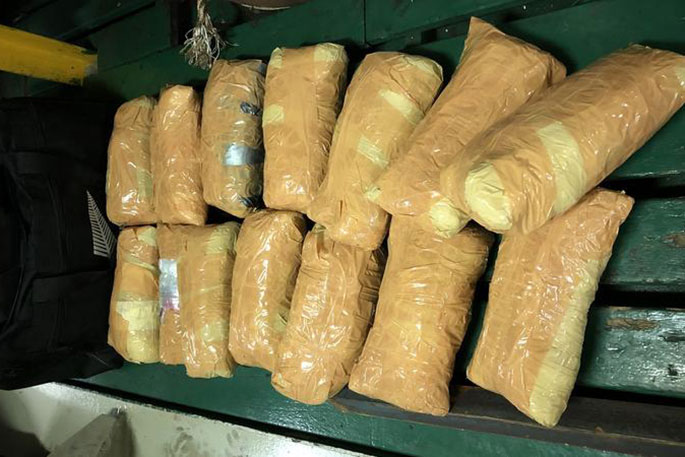 Customs seized 70 per cent less methamphetamine and 60 per cent less MDMA at the border in the first three months of this year, compared to last year.
It seized 64kg of methamphetamine from January to March, compared to 214kg in 2019, and 135kg of MDMA, compared to 320kg in 2019.
The data, released today, includes drugs travelling by sea, air and mail.
Customs manager of investigations Bruce Berry says the decrease in the country's "two most prevalent drugs" is partly due to disruption from international travel restrictions, and partly because police took out a large supply chain before lockdown.
However, he warned organised crime groups would be adapting quickly, because "where there's demand, there is likely to be more supply".
"We know organised crime is not always compliant with lockdown rules and will work around these things.
"I can't see air travel space opening up for a period of time so we'll see them move to other streams. It's like a balloon. If one particular stream is constrained, it will pop out somewhere else."
Bruce says constrained supply could mean escalating tensions within the country's organised crime groups.
"This is where our intelligence sharing with our international partners is really, really key. What we see in New Zealand will be mirrored around the world."
Bruce says the total volume of drugs had taken a steep drop but there had been a less significant change in the number of times drugs were confiscated.
That meant illegal drugs were generally reaching the border in smaller individual quantities.
From January to March customs recorded 65 "intercepts" of methamphetamine, compared to 85 in the same period in 2019, and it recorded 123 intercepts of MDMA compared to 185 last year.
He applauds the efforts of Australian authorities for intercepting a yacht packed with drugs in New South Wales on Saturday.
Close to $800 million of methamphetamine was seized and two men on board were arrested, including New Zealander Mark Robert Andrew Bishell.
"Maritime incursions has been around for a long time. What we know is they're an international trend and we have seen them in New Zealand from time to time, so we are working closely with police and our international partners to try and identify and tackle this really difficult problem.
"What [Australian authorities] have done is taken money out of an illicit supply chain. Someone has lost a lot of money from that seizure."
More on SunLive...