BOPDHB staff & patient test positive for COVID-19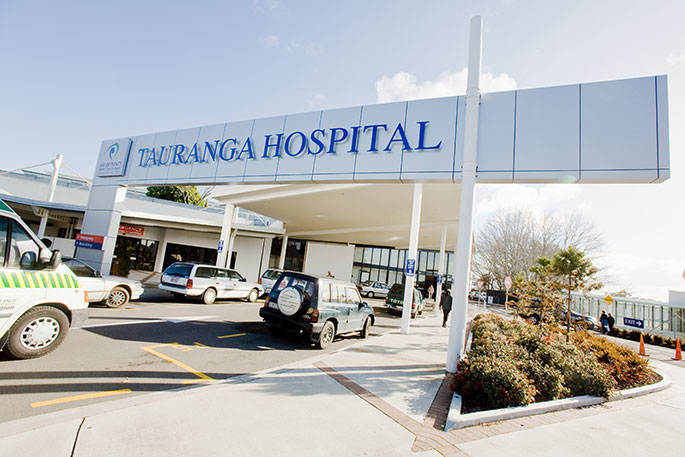 Two Bay of Plenty District Health Board employees and one patient have tested positive for COVID-19 during the weekend.
One of the staff members who tested positive works for Adult Mental Health and Addiction Services and has been in isolation for two weeks as a result of contact tracing two weeks ago, and remains in self isolation, says BOPDHB interim CEO Simon Everitt.
The second staff member works in Te Whare Maiangiangi, the adult mental health ward at Tauranga Hospital.
In addition, a current patient in the ward yesterday also tested positive for COVID-19.
"The health, welfare and wellbeing of our staff and patients remain our highest priority as we continue to work together to eliminate COVID-19," says Simon.
"Both staff members are in quarantine and are being supported by family and the DHB. The patient who tested positive is in isolation in the Te Whare Maiangiangi ward and is being cared for by ward staff, who are in appropriate PPE, and all steps are being taken to ensure the safety of staff, patients and their families."
Simon says all staff members and patients who have been in contact with the three confirmed cases are being followed up and have either been tested and are awaiting lab test results or are in the process of being tested.
"We are confident that our staff were scrupulous in following the guidelines and that they did everything possible to keep themselves and others safe.
"Our focus is on identifying and testing all close contacts and preventing the spread of further infection from this outbreak.
"We are working with our colleagues at Toi Te Ora Public Health, the Ministry of Health and other relevant agencies to identify all close contacts of these confirmed cases. These contacts, whether they are symptomatic or not, will be advised to go to a Community Based Assessment Centre (CBAC) for testing."
The Te Whare Maiangiangi ward has been closed to new admissions, and Simon says they are working with Whakatāne Hospital and Lakes District Health Board to continue to provide care for our patients.
"Staff are continuing to use appropriate PPE as recommended by Ministry of Health guidelines."
BOP and Lakes DHBs have created a new website to help address any COVID-19 questions.
The website has the latest health updates relating to COVID-19, plus answers to frequently asked questions. You can find it at: covid19.bopdhb.govt.nz
More on SunLive...