Working remotely - all the time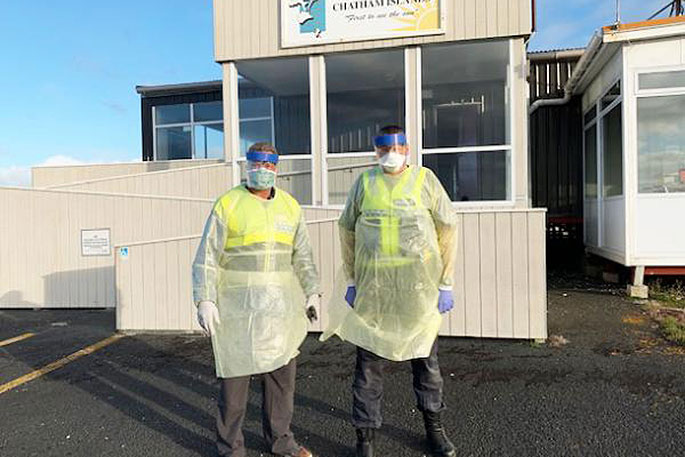 Life is never dull when you're sole-charge in one of New Zealand's most remote locations – the Chatham Islands.
And when the population swells by almost a quarter due to COVID-19 restrictions it's definitely not.
Senior Constable Chris Mankelow has been flat out on tasks including making one of New Zealand's first arrests for breaking Level 4 restrictions.
The free diving and spear-fishing he's learned to love since taking up the post two-plus years ago are on hold for now while he spends an estimated 90 percent of his time dealing with coronavirus-related duties.
He generally has a population of about 660 to oversee. But COVID-19 saw that grow when 150-odd boarders arrived home from shut-down colleges.
With schools and airports considered high-risk, they are all in self-isolation – and ensuring they stay there has been added to Chris' daily routine. He's helped in this by the very good local health team, comprising a similarly sole-charge doctor and five nurses. They're also testing, but have only found the common cold so far.
Wife Michelle, a fellow police officer, is officially on parental leave with their three-month-old son Corey. But with 30 to 50 phone calls a day – leading to congestion on the islands' phone lines - during the lockdown, she has been helping out. There's also three-year-old Larissa at home to be entertained, fed and tended to.
The arrested man was another returnee, back at his parents' request to self-isolate with them. After partying one night – and they party hard on the Chathams, Chris says – the man wouldn't leave so he was called to take him home. The next day he was caught out hunting, then later turned up drunk at a random address.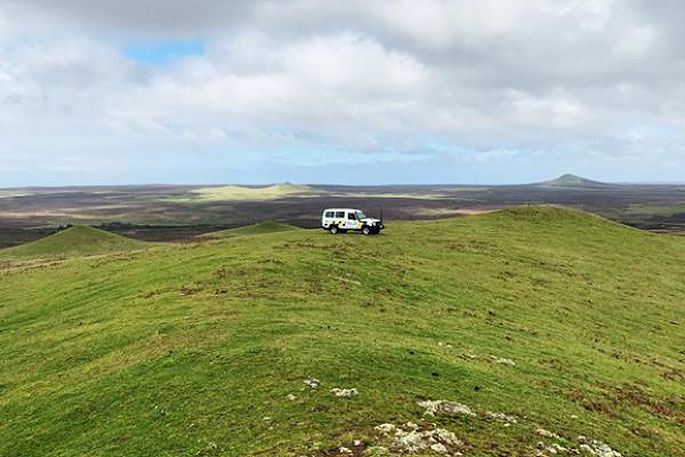 "Someone else had to break their bubble to drive him home that time," Chris notes.
A few days later there were complaints about him doing burnouts, then the following day more complaints about his driving after an argument with his mother, leading to another callout.
"When I found him he was quite stroppy. There was a bit of a scuffle – he was arrested and spent the night in the cells."
That meant a sleepless night – a downside of the requirement to monitor those in custody when you're sole charge - followed by a flight escorting him to Christchurch the next day.
Conscious of his own bubble, large though it is, Chris didn't go beyond handing the man over to Christchurch Police on the tarmac before hitching a ride home on a cargo flight – and grabbing some sleep.
Meanwhile, there are other complaints about breaches to deal with. Many of the residents don't have phones so he's driving all over the island delivering warnings and tellings-off, leaving Michelle on phone duty at the home station.
In common with mainland colleagues, Chris is seeing more family harm incidents – and they are always a priority. But other work, including firearms licensing and some duties as deputy court registrar, is taking a back seat.
Chris did, however, have to carry out air traffic control and refuelling duties for a medivac flight – not COVID-19-related.
Chris and family were due to leave the Chathams next month but for now it's wait and see.
Meanwhile, help is at hand – he's about to gain a colleague on a temporary secondment. However, while the newcomer arrived on Good Friday, he won't be operational until after the mandatory 14-day self-isolation.
Plenty of time to swot up on air traffic control, court registrar duties and whatever else the posting might throw their way.
More on SunLive...