Tauranga nurse tests positive for COVID-19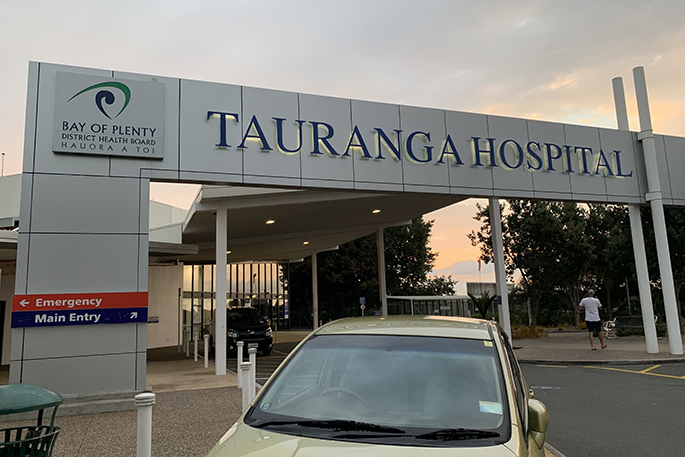 A staff member at Tauranga Hospital's mental health unit has tested positive for coronavirus.
Bay of Plenty District Health Board acting chief executive Simon Everitt says the staff member became symptomatic mid-week and was tested at a community based assessment centre on Thursday.
A positive test result was returned Friday night.
"The nurse had been following all appropriate guidelines relating to essential health workers, and has not been at work since becoming unwell.
"We are very confident that this staff member was scrupulous in following guidelines to protect themselves and others," Simon says.
The nurse, who works at Te Whare Maiangiangi, is now recovering in isolation at home and being supported by family and DHB staff.
Bay of Plenty DHB confirmed that 21 staff members had been in contact with the nurse. They have all been stood down, placed in isolation, and are being tested.
"As a precautionary measure, staff members who return a negative test result will be required to self-isolate for 14 days from their last contact with the affected nurse," Simon says.
"In addition, all patients who had contact with the nurse have been tested for Covid-19. This includes 14 patients who are currently being cared for on the ward and three who have been discharged.
"All patients will be required to remain in quarantine/self-isolation, either on the ward or in the community."
Director General of Health Ashley Bloomfield said on Sunday that a "robust and fulsome response" had been implemented by the hospital and staff.
In-patients had been redirected to Whakatāne and Rotorua hospitals.
The confirmed case brings the total number of cases in New Zealand to 1431 while the number of recovered cases sits at 912.
Eighteen people are in hospital with Covid-19, three are in intensive care and of those two are in a critical condition.
The number of fatalities stands at 12.
As at 1pm on Sunday, the Bay of Plenty region had 45 cases of coronavirus​, with 32 people recovered.
Tauranga Hospital's first Covid-19 case was discharged on Tuesday, April 7 and urged people to take the disease seriously after becoming so ill they lost track of time.
A decision will be made on Monday on whether the country will exit Alert Level Four lockdown​ and instead move into Alert Level Three.
"It is my intention that on the 20th of April, two days before the lockdown​ is due to finish, Cabinet will make a decision on our next steps. That's because we need to use the most up to date data that we have to make that decision, Prime Minister Jacinda Arden earlier said.
"That means, if we are ready to move to Alert Level 3, business we will have two days to implement arrangements."
More on SunLive...