The COVID curse of boredom and booze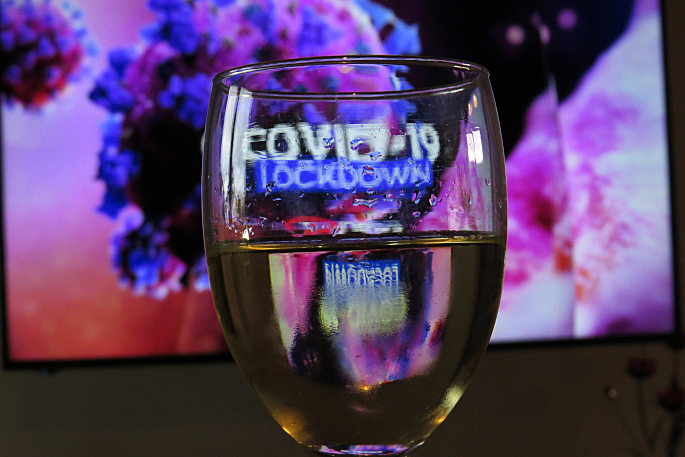 Alcohol use is up during the lock-down but harder drug use is probably down says those working on the front line of substance abuse in Tauranga and the Western Bay of Plenty.
Lt Colonel Lynette Hutson, the Salvation Army's National Director of addictions says there is anecdotal evidence that drinking patterns had changed during the lock down period.
In relation specifically to Tauranga and the Western Bay she says local addiction workers were still providing advice over the phone but were concerned about alcohol use.
She doesn't want to discourage or criticise people for relaxing at home with a few drinks but people did need to be careful they were not setting themselves up with a bigger problem.
"We are noticing that people continue to have access to alcohol in large quantities which is concerning, however people (in the Western Bay) are struggling to access drugs at this time, especially methamphetamine, but in general all drugs, which is a positive during this time, and some people are not using because of this."
She says local workers had noticed that people were hesitant to come forward during Level 4, just as GP's and other counselling services were finding too.
She says people's habits around alcohol consumption did appear to be different with people drinking during the day, when they normally wouldn't be.
She says anxiety and boredom can prompt people to drink more but alcohol really just compounded problems.
"A lot of people are anxious about their jobs, family and others, plus anxiety over how the whole situation will play out and just a few drinks is a nice way to calm down but it can lead to drinking way more than they intended to."
Tauranga City Council Manager Sustainability & Waste Rebecca Maiden says over the first three weeks of lockdown, there has been an increase in both the number of people using the council's glass collection service as well as the total amount of glass collected for recycling.
"This is to be expected with more people at home full time, and our recycling centres being closed to the public."
She says they do not record the type of glass bottles and containers they collect.
Lynette says they are being very proactive in following up with people who were current clients or who had used the Salvation Army's addiction services before, to offer support and to make sure they were coping alright.
Those seeking help for alcohol or drug problems can call the Salvation Army's Tauranga Bridge Programme on 07 578 9329.
People can also call the Ministry of Health funded Alcohol Drug Helpline on 0800 787 797 or text 8681, 24 hours a day, 7 days a week, to speak with a trained counsellor. All calls are free and confidential.
More on SunLive...