Behind the scenes of a health pandemic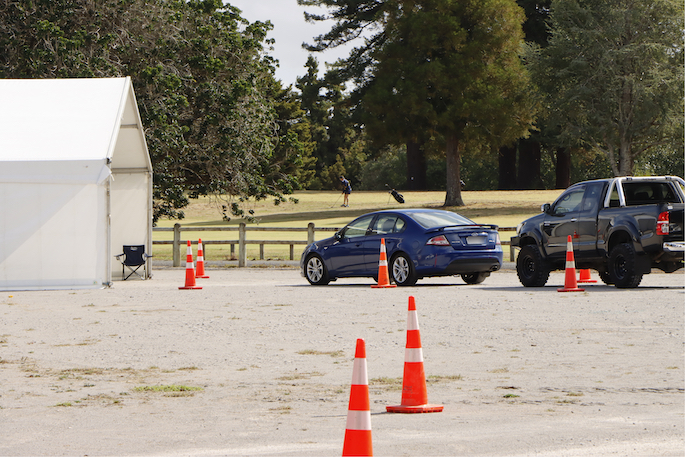 While most of us are still in lockdown, the Bay of Plenty's three primary health organisations - Western Bay of Plenty Primary Health Organisation, Eastern Bay Primary Health Alliance, and Nga Mataapuna Oranga – have been in full swing on the frontline of COVID-19, ensuring essential healthcare is still available for our communities.
More than 3800 people were assessed at the Bay of Plenty COVID-19 Community Based Assessment Centre (CBACs) in the 20 days to 14 April and 1960 people swabbed. More than 1800 people (over 65s, pregnant women, and people with chronic health conditions) received flu jabs via drive-through clinics at Tauranga Boys' College over five days before lockdown on 26 March.
In this article, SunLive goes behind the scenes at the WBOP PHO to see how an unprecedented international health pandemic has been tackled at a local level.
Assessment and testing for COVID-19
On 21 March, with community transmission becoming a real threat, the Government introduced a

four-level alert system

to help combat COVID-19, with an immediate move to alert level 2.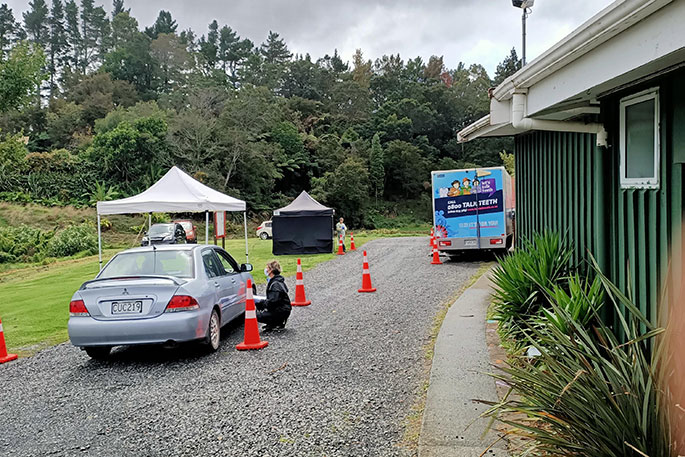 Nurse Belinda Gasteen and Dr William Moss assessed people for COVID-19 at Te Rereatukahia Marae in Katikati recently as part of the Pahi Tahi mobile COVID-19 assessment service. Supplied photos.
For the country's District Health Boards, this meant a rapid move to set up testing clinics and community assessment centres.
Local primary health organisations worked in partnership with the Bay of Plenty District Health Board to develop these facilities locally, with WBOP PHO Clinical Director, Dr Claire Isham, taking a lead role.
The first CBAC was at Tauranga Racecourse - later moved to a larger site at Trustpower Baypark Stadium – followed the next day by a CBAC in Whakatāne, and testing clinics in Opotiki and Kawerau and mobile clinics to remote communities established in the following weeks.
Claire says New Zealand has never seen anything like these mass testing sites before.
"There was some theoretical work done previously in anticipation of the SARS and MERS epidemics but this was the first time we've ever had to stand them up and make them happen.
"We had testing stations up and running within 48 hours and the first CBAC within a week."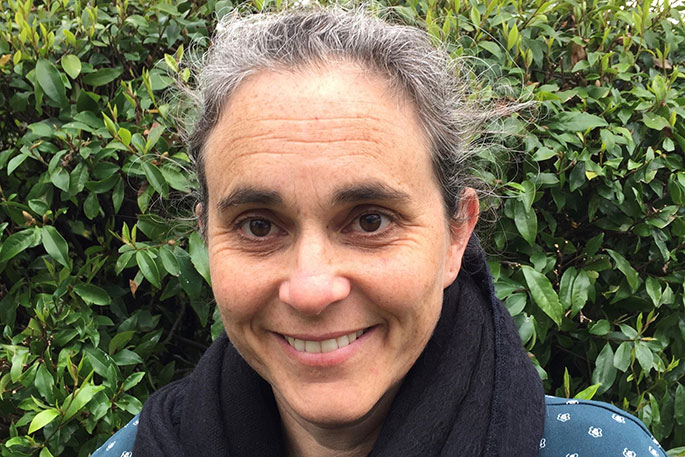 Claire Isham.
As well as the logistics of organising venues, equipment, traffic management and security, doctors and nurses had to be pulled in from the community to staff it, and strict clinical processes needed to be in place. The PHO's IT teams also leapt into action, setting up a database and designing an app to streamline the flow of information.
"We had to ensure the safety of patients and staff, that swabs were being collected in the correct way, and that information was being collected in a way that it could be accurately reported, both to health officials and the patients themselves," says Claire.
A constantly changing case definition for testing for COVID-19 proved to be challenging in the early days.
"We were setting something up from scratch and having to constantly change it, as well as refine our processes on the go."
Claire has high praise for the local doctors and nurses who are working at CBACs. "We've had an awesome crowd of people who have been open to innovation and making changes and improvements as we go."
The behaviour of the Bay of Plenty public at CBACs has also been positive, says Claire.
"Everyone has got behind the purpose, and even when it's been busy people have understood that the processes are for their own safety. We haven't experienced any of the unpleasant behaviour that has been seen in other parts of the country."
Providing a kaupapa Māori service
WBOP PHO has also been working with kaupapa Māori providers, Ngāi Te Rangi and Ngāti Ranginui iwi, The Centre for Health, Bay of Plenty DHB, and Nga Mataapuna Oranga to deliver a mobile CBAC service called Pahi Tahi, providing COVID-19 assessment and testing to marae, hapu, and vulnerable Māori communities.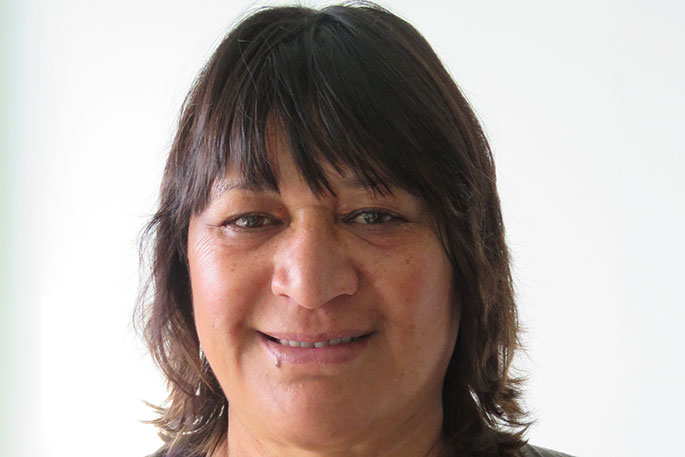 Kiri Peita.
WBOP PHO Director Māori Health, Kiri Peita, says other health and social support services are also being provided alongside this and whānau are being reminded to contact their usual primary care providers if they become unwell in the future.
Prior to lockdown the WBOP PHO also supported Ngāti Ranginui with care packages for local kaumatua, and organised flu vaccination clinics for Māori communities on remote Motiti and Matakana Islands.
Sharing the good news
While Toi Te Ora Public Health has been responsible for managing patients who have tested positive for COVID-19, WBOP PHO General Manager of Community Services West, Debi Whitham, and her team have been responsible for contacting patients with negative COVID-19 results.
"The usual reaction is 'that's the best phone call I've had all day'. Patients can ask for a text notification, and we will do that, but we always try to speak to people because we know they are anxious and worried."
As well as sharing the good news, the team remind people that even though they don't have COVID-19, they still need to stay home and get well before venturing out into the community again.
Debi would also like to remind people who have been tested for COVID-19 that negative results can take several days to process so it is essential they keep their phones turned on until they receive their results.
Paving the way for 'a new normal' in primary healthcare
For most people, seeing a doctor means phoning for an appointment, going to the surgery, and having a 15-minute face-to-face consult.
With COVID-19, face-to-face consults are being limited to protect the spread of the virus. This doesn't mean you can't see your doctor, but you might talk by email, phone, or video conference instead.
A handful of doctors in the Bay of Plenty had already been moving towards virtual consultations as part of a pilot project called Health Care Home, but for the vast majority, it has been a huge change in the way they work.
The WBOP PHO has been providing IT support and offering advice and assistance to GPs on the safe use of the technology for healthcare. It has also been offering financial and emotional support to GPs who, as small business owners, are also facing great uncertainty.
"The rate of change in how GPs work has been phenomenal," says Claire Isham.
"As well as ensuring patient and staff safety, they have had to come to grips with new technologies. This has exciting potential for healthcare delivery going forward.
"There has also been a downturn in business as people have followed the advice to stay home. We don't want people getting sick unnecessarily with non-COVID-19 health issues and want to encourage the community to contact their healthcare provider if they have any health concerns."
Flu vaccination
The 2020 flu vaccination campaign was due to get under way on 1 April but with COVID-19 rapidly taking hold, it was brought forward by two weeks. Flu vaccination won't stop people from getting COVID-19, but it will reduce the impact of flu on our healthcare system this winter.
The WBOP PHO mobilised frontline staff from its Health and Wellness Centre to offer mass drive-through flu vaccination clinics at Tauranga Boys' College, with more than 1800 people from vulnerable populations – over 65s, pregnant women and people with chronic health conditions – receiving a flu jab over five days.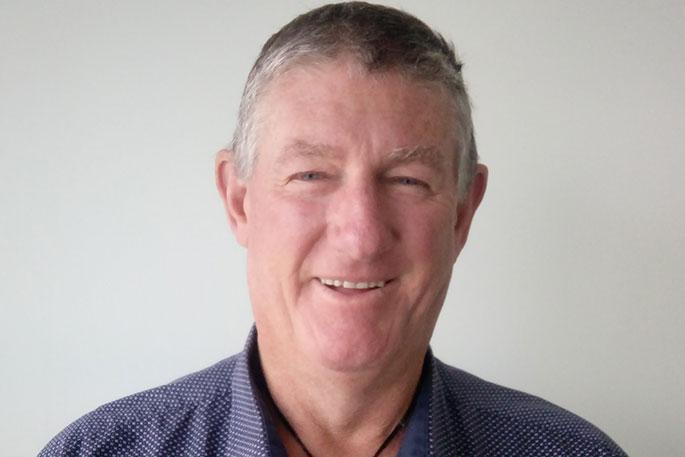 Phil Back.
Drive through clinics were also held in other parts of the city and teams mobilised to offer flu vaccination on Motiti and Matakana Islands.
While there were some early concerns about the supply of vaccinations locally, Phil Back says these issues have been resolved and GPs, with the help of PHOs, are continuing to ensure vulnerable groups are receiving jabs before they become available to the general public on 27 April, including home visits if needed.
Community nursing on the frontline
Tamar Courtney is a GP Liaison nurse and has spent the past few weeks administering hundreds of flu vaccinations and providing healthcare to vulnerable patients in their homes.
She was among those giving flu jabs at the drive through clinics at Tauranga Boys' College.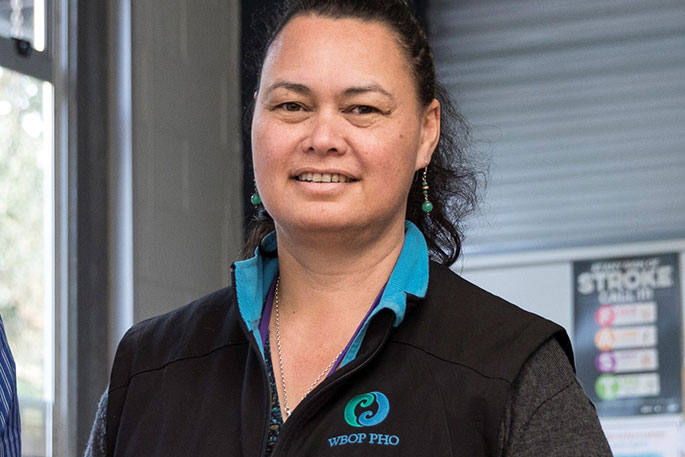 Tamar Courtney.
"The response from the community was amazing – they loved it," she says.
"I can see this being done again in future because it makes sense that if you're not unwell, you don't go into an environment where people are potentially unwell to get a vaccine."
Tamar also flew to Motiti Island where whānau drove up in their cars and met the vaccination team on the tarmac at the airport.
"It was organised in the morning and we were there at 1.30pm. It was a great experience."
Tamar is very mindful when going into people's homes that she is entering their 'bubble' and follows strict hygiene and safety protocols.
She feels for the many older residents in our communities who live alone.
"Whereas before they might have gone out and played bowls or cards with friends, now they are isolated in their homes. We have been calling a lot of our patients, just to touch base and make sure they're okay."
For Tamar, working on the frontline in her community during the pandemic has been a privilege and a great learning experience.
"It's been a real opportunity to look at how we do things and why we do them. Heaven forbid if this ever happens again, we're going to be more prepared than we have ever been."
A "new dawn" for local healthcare
WBOP PHO general manager general practice services Phil Back agrees, saying the partnership between primary (GPs) and secondary (hospital) healthcare during this crisis has been crucial, and it is hoped this strengthened relationship will continue well beyond the life of COVID-19.
"Everyone has got on and done what they needed to do. We have all worked together for the common good, to serve our community. It really is the start of a new dawn for local healthcare."
More on SunLive...