Many loaves feed Tauranga families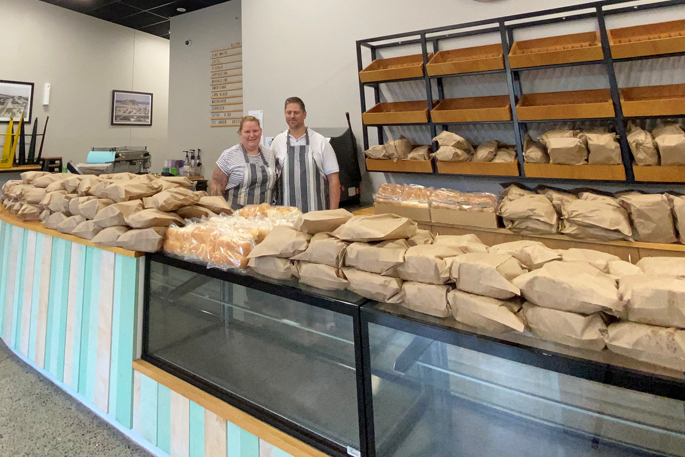 The smell of freshly baked bread fills the air as volunteers and staff at the Tauranga Community Foodbank work putting together food parcels.
"Our warehouse smells absolutely delicious," say Foodbank manager Nicki Goodwin.
The addition of freshly baked bread to food parcels is thanks to Legacy Funerals and The Artisan Bread Bakers.
Legacy Funerals teamed up with the Pyes Pa bakery by buying $1000 worth of bread to donate to the foodbank
Legacy Funerals general manager Kiri Randall wanted to support local business and help the community.
"I thought it would be really great if we could support the local bakery because we know that they are doing home deliveries and I also knew there are some of the charities that were feeding our community were struggling.
"We are a community based funeral home and [knowing] the community needed the support, it was an easy decision to support them."
The bakery are really happy to help and added an extra 20 loaves on top of the 156 loaves of bread and 400 rolls donated by Legacy, says Kiri.
"They were just amazed, they were really excited. I think not only just for them, but they are very community minded as well, so it gave them that benefit too."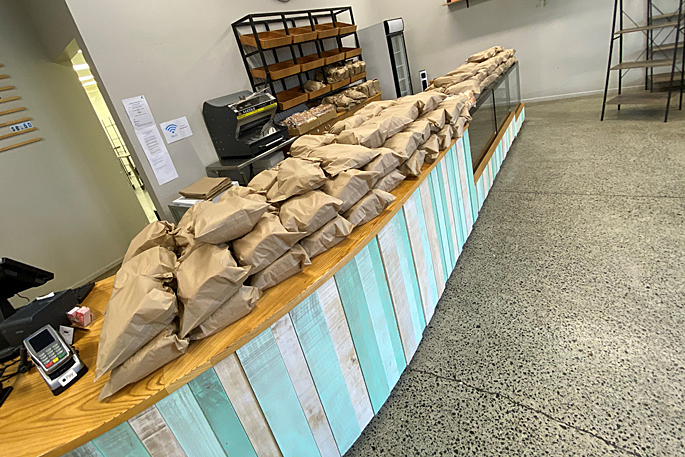 Nicki say the bread supplements the foodbank's supplies really well.
"We're actually able to give more to help people get through over this time."
Nicki says the need for food parcels have increased during the COVID-19 lockdown and they are filling different types of needs as well.
They provide food parcels five days a week but have been providing them on the weekends and doing deliveries as well.
"We're also supporting a number of elderly people or people who don't have any support networks so can't access food so we're actually preparing food parcels and delivering them to them."
She is grateful for the support from Legacy and other organisations who have been giving donations
"I shouldn't be surprised because Legacy are just such a giving organisation, they really are so kind, so I shouldn't be surprised, but I still was.
"Once again Legacy have thought outside the square and are supporting a local business, then supporting the community food bank and everybody wins."
Kiri says they are also going to donate another $1000 worth of bread each to Kai Aroha and the Happy Puku as well.
More on SunLive...