Papamoa group want a zero rates increase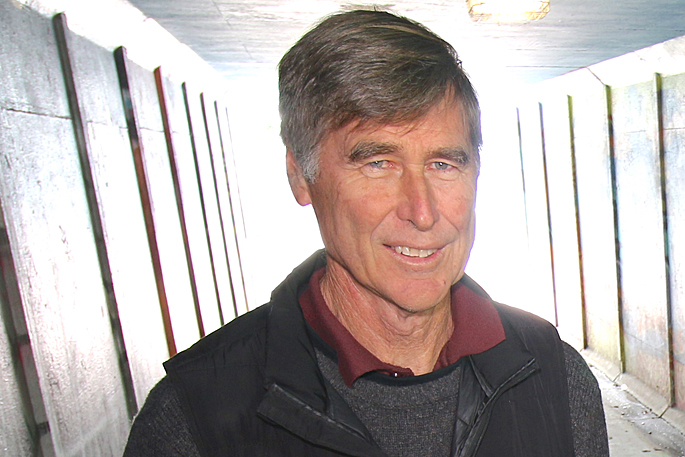 A zero per cent rates increase is being sought by the Papamoa Residents and Ratepayers Association instead of the 7.6 per cent proposed by the Tauranga City Council.
PRRA chairman Philip Brown says having no increase to rates this year is needed, as so many people are hurting finically because of COVID-19.
"I think something like 20 per cent of Tauranga residents are on fixed incomes. They're working poor or beneficiaries or super annuitants, and when you put in even a 7.6 per cent increase that takes a big chunk of money away from them.
"Then there's all the people who have got uncertain jobs for the next six months."
The association has set up two websites to get community feedback on the proposed rates increase that will be presented to council.
Philip says they set up the websites to make it quick and easy for people to submit feedback.
"We thought we could collate all the information particularly the comments, the comments are quite an eye opener about how people out there are hurting at the moment financially.
"The whole idea is to get people to have an avenue to raise their objection."
The Zero Rate Increase Tauranga site has a section where people can submit comments through an online form.
The other website Keep Tauranga City Rates Under Control has a serious of questions and an area for comments.
Philip says the questions on their site are similar to those on the online Tauranga City Council draft annual plan feedback submission form.
He says they have simplified the questions because the council website questions are quite technical.
"The council website [questions] are incredibly technical and you've got to be a real aficionado to take part and really know what you're talking about.
"It is too complex and almost too jargonish, because you have to know what the rate debate is about in order to be able to put a fair comment on the council survey."
PRRA have put it into language that anyone can understand and relate to so people can participate without needing the technical knowledge, Philip says.
There are projects and items on the expenditure list for the next year that can be deferred or aren't necessary that would help reduce the need for a rates rise, he says.
Originally council proposed a 12.6 per cent rates rise as part of the 2020/21 draft annual plan but on March 24 the mayor and councillors voted to reduce this to 7.6 per cent because of the impact of COVID-19.
During the meeting councillor Steve Morris said he still feels the rates rise is too high and he hopes the 7.6 per cent proposal is a ceiling rather than a floor.
He wanted the public to know this is not the final figure but still a proposal and the final figure will be decided in June.
Following the March 24 meeting Mayor Tenby Powell said the world had changed during the past three weeks, since the meeting where the 12.6 per cent increase was proposed, and the council's top priority now was to help the people of Tauranga through the developing crisis.
"The current circumstances are unprecedented, and our focus must be on our community before all else.
"It is also extremely important that we communicate and consult with our community about this new plan before we make a firm decision."
Public submissions on the draft Annual Plan 2020/21 are open until Sunday, May 3, at 5pm.
More on SunLive...