Fresh produce diverted to needy families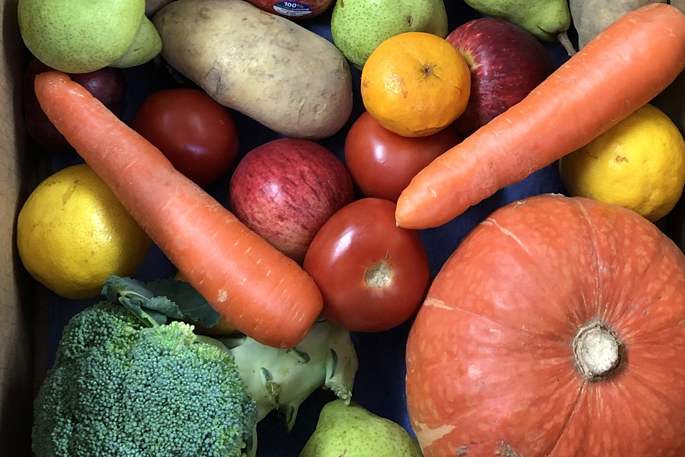 Fresh produce deemed for the Fruit and Vegetables in Schools initiative is now being diverted to families in need during COVID-19 lockdown.
With schools closed, over 120,000 kids are missing their daily fresh fruit and vegetables they receive as part of the Ministry of Health's FIS initiative.
David Smith, chair of the 5+ A Day Charitable Trust, says they are supplying whānau with 5000 boxes of fresh fruit and vegetables weekly.
"It has never been more important for families to eat healthy meals full of fresh produce, to help support immunity and general well-being.
"We are committed to providing fresh fruit and vegetables to those who otherwise would not be able to access them. We want families to be able to cook healthy meals for their whānau," he says.
The charity is working with food banks, marae, city missions, Fair Food NZ and Kiwi Harvest to supply family boxes full of seasonal fresh fruit and vegetables to people around the country.
During COVID-19 there has been more than a 100 percent increase in the number of food parcels Auckland City Mission given out to families each week, says distribution and retail manager Tracy Goddard.
"The 5+ A Day boxes are vital to helping meet the increased demand and have greatly eased our load. The produce is of fantastic quality and comes pre-packed, so it doesn't require any further handling during lockdown.
"The families who receive these boxes can be sure that they are getting their 5+ A Day. We are very grateful for these daily fruit & vegetable family boxes," says Tracy.
More on SunLive...