Showers make campers feel human again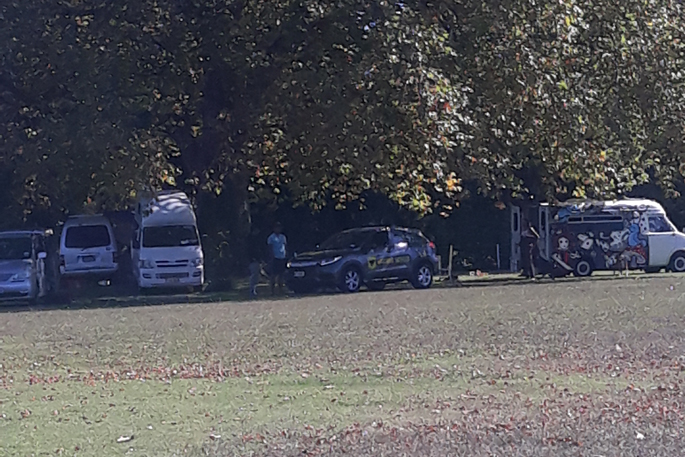 Life in lockdown just got a whole lot better for freedom campers stuck at Uretara Domain in Katikati.
For the first time in more than a week, campers can wash with hot water after a portable shower block was installed at the site on Easter Monday.
Uretara Domain is one of three Western Bay of Plenty freedom camping sites that remains open amid the COVID-19 lockdown period.
Commerce Lane car park in Te Puke and Marine Park in Tauranga are also open.
Graeme Jenkins is one of the campers waiting out lockdown at Uretara Domain. He has been living in his van for the past 10 years.
This week was the first time Graeme has had a hot shower since lockdown started, and he says it's made him feel human again.
"I never thought in my lifetime I would ever be so happy to see a shower."
He approached SunLive last week with concerns around the lack of facilities at the site.
"There are all these people in vans, and they can't keep themselves clean. All our hygiene has gone through the floor."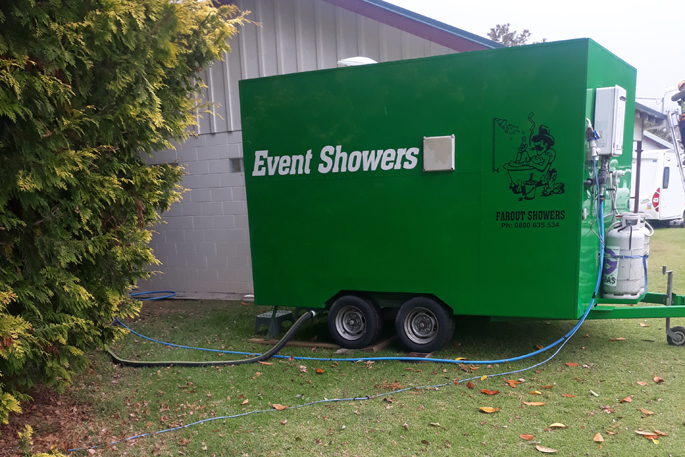 A portable shower block was installed at the domain over Eater Weekend.
Before the installation of the shower block, there was only a public toilet available to campers.
Western Bay of Plenty District Council reserves and facilities manager Peter Watson says vehicles at the Uretara Domain are not required to have their own showers.
"Vehicles need to meet the requirements of NZ Standards 5465:2001 for self-containment, which does not require a self-contained vehicle to have a shower."
Western Zone Civil Defence & Emergency Management controller Eric Newman says the portable shower block at Uretara Domain has three shower units, hot water and drainage.
A second shower block has been installed at Te Puke's designated freedom camping site, he says.
"There has been no indication that showers are required at the third site at Marine Park (Sulphur Point) in Tauranga. It appears that the freedom camping vehicles on-site there are either fully self-sufficient or are otherwise prepared for freedom camping."
There were 32 vehicles parked at Uretara Domain as of Thursday last week, says Peter. However, Graeme says new vehicles are arriving at the domain every day.
"We still have new people coming in every day - we don't know where they have been or who they have been in contact with."
Graeme says the shower block has been "extremely well-used" by everyone at the domain.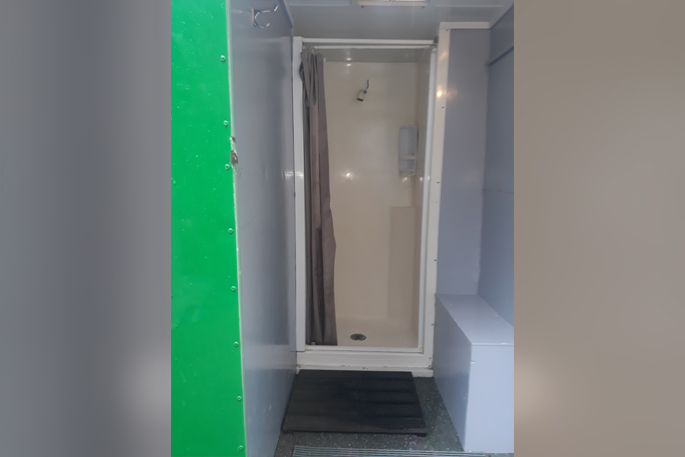 The inside of one of the showers.
"It shouldn't have taken me to have gone through a huge amount of trouble to make it happen."
In saying that, he says it is the best thing that has happened since lockdown started.
"We are over the moon."
Freedom campers at Uretara Domain are provided with a site to stay for free, an area to exercise, security patrols and a dump station on-site, says Peter.
Eric says a CCTV security camera is being installed and security guards are making regular visits to the domain.
Graeme expresses gratitude to the security guards monitoring Uretara Domain for their "random acts of kindness."
"One security guard Callum bought us all bottled water and ice. It was over and above his duties to pay for that out of his own wallet."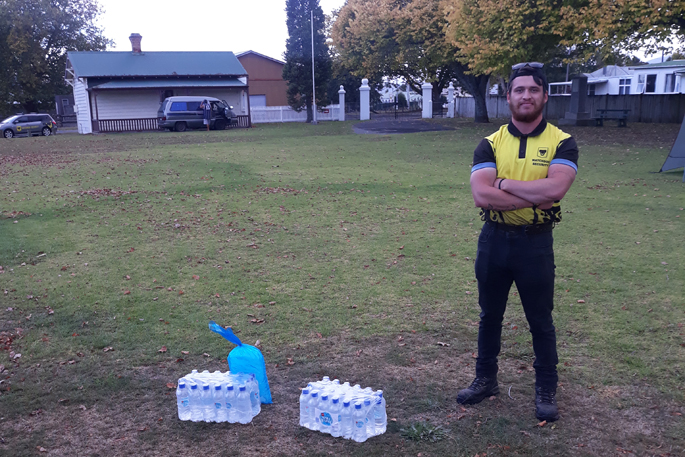 Security guard Callum surprised campers by dropping off bottled water and ice.
More on SunLive...