Tauranga Council looks to Govt to fund growth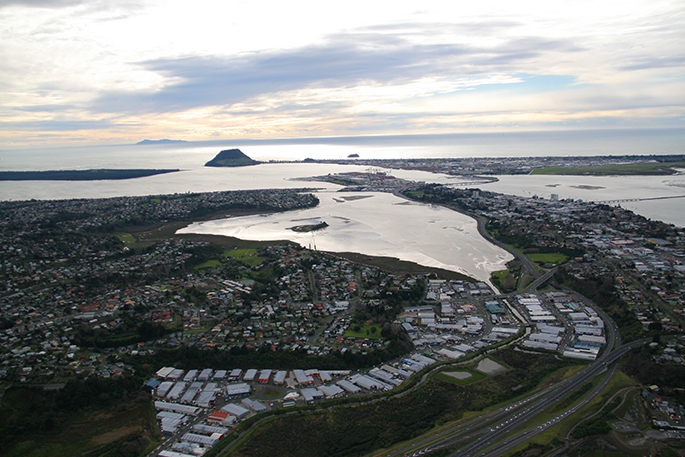 Tauranga City Council is putting forward a proposal to the government to seek support for infrastructure projects around the city.
At an emergency council meeting on Tuesday, Mayor Tenby Powell and councillors voted on the Crown Infrastructure Partners COVID Economic Stimulus Package Application.
The application prioritises projects from around the city that the Crown Infrastructure Partnership will consider investing in as part of an economic response to COVID-19.
The Infrastructure Industry Reference Group is made up of a group of industry leaders that will put forward to government ministers projects from the private and public sector that are 'shovel-ready' or likely to be within six months.
"The reference group will be seeking out larger projects, those with a value of over $10 million, which would have an immediate stimulatory effect on the construction industry, its workforce and the economy," says Infrastructure Minister Shane Jones.
Tenby says the 'shovel-ready' projects included in the CIP application would provide a much-needed, post-lockdown stimulus for the regional economy and deliver sustainable benefits to address many of the city's 'pain points'.
"For a number of years now, Tauranga has experienced growing challenges across a range of housing issues – homelessness, affordable housing, inadequate housing and land supply, and the need to transition to a more sustainable urban form. At the same time, we need to deliver a well-functioning transport network that will support our continued growth, provide better multi-modal choices for moving around the city and provide efficient links to and from New Zealand's biggest port.
"Significantly, we also have to deliver the infrastructure required by the country's fastest-growing city, in an environment where our ability to debt-fund investment is severely constrained."
The council's report covers the impact COVID-19 has had on Tauranga City's financial position and it says the virus has also hit the council's balance sheet capacity hard with revenue now expected to be $53m - $77m less than forecast for the 2020-21 financial year.
The report is divided into two sections Creating Communities and Housing for All and Employing Our People. Most of the projects have been included in previous annual plans, long term plans or urban growth planning consultation processes.
Under the creating communities section the report prioritises 10 projects with a total cost of $674.6 million.
One of the projects that is classed as priority one is the Western Corridor, including Tauriko Business Estate and Urban Growth Area.
This project would provide infrastructure to enable significant expansion of the Tauriko Business Estate of over 200 hectares and infrastructure that supports delivery of a new greenfield urban growth area of approximately 3000 dwellings.
The total investment for this would be $78.5m and as well as capital investment from the government council would need fast tracked processes from NZTA, consenting, land acquisition and procurement.
Councillor Heidi Hughes is the only councillor opposed to the application in its current form, because she would like to see the Tauriko project with a lower priority and more focus on projects that prioritise urban intensification.
There are 14 projects in the Employing Our People proposal with a total cost of $396.89m.
One of these projects is the Mount Maunganui and Arataki Multi Modal and Transport Improvements, the aim of this project is to improve safety and attractiveness of active modes, cycling, walking and public transport and access to the Port of Tauranga the cost of investment is for this project is $19.59m.
Council executive staff have put together the report and were thanked by the mayor and councillors for their hard work getting it ready for the 5pm deadline on April 14.
Councillors that voted for the Crown Infrastructure Partners COVID Economic Stimulus Package are Mayor Tenby Powell councillors Jako Abrie, Andrew Hollis, Kelvin Clout, Dawn Kiddie, John Robson, Tina Salisbury, Bill Grainger, Steve Morris and deputy mayor Larry Baldock.
Councilor Heidi Hughes voted against the package in its current form.
The report can be found in the agenda for the emergency meeting.
The reference group will seek any further information required by April 27 and report to the government ministers towards the end of May.
More on SunLive...