Financial support for tertiary students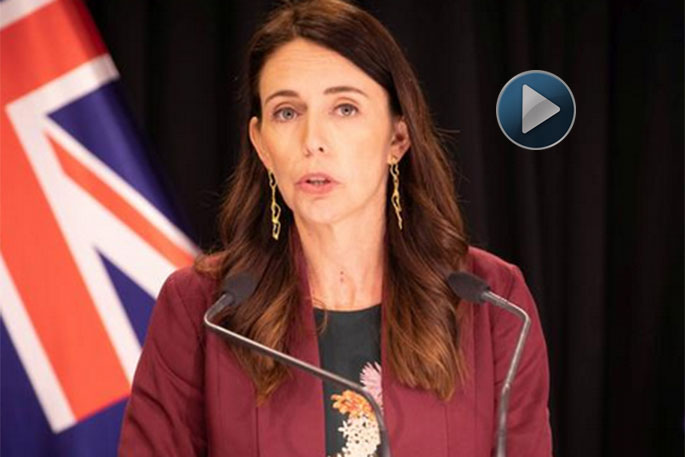 The government has announced an immediate support package for tertiary students.
Prime Minister Jacinda Ardern and Finance Minister Grant Roberton updated the media at the post cabinet conference live from the Beehive this afternoon.
Full-time students will now be able to borrow $2000 of course-related costs. The $1000 increase is in place temporarily.
Financial support will also continue for students that are unable to study online for up to eight weeks.
The Prime Minister says this immediate support will help students stay in their studies.
Students won't be unfairly disadvantaged if they cannot to continue their studies, she says.
The package will make technical changes to ensure that where students are unable to complete a course of study in 2020 due to Covid-19, this will not affect their entitlement to Fees Free tertiary study.
Education Minister Chris Hipkins says these pragmatic measures, coupled with the support MSD can already give, will provide an immediate response to the financial impact Covid-19 is having on tertiary students.
"It will support students to stay engaged in their education.
"We are also working on a second package of changes to prepare the system for significant growth in participation in key strategic areas as greater numbers of New Zealanders are expected to look to retrain and some industries need bigger workforces."
The cost of the package is $35 million in operating funding and $98 million in capital expenditure.
Domestic students who are enrolled in full-time tertiary study can access these supports from tomorrow,
Jacinda says today is a "sad and sobering reminder of the need to stay the course", with an increase of four COVID-19 deaths in New Zealand in the past 24 hours.
Grant says tomorrow he will discuss the governments next steps to support businesses.
He says the Treasury forecast shows the government was right to "go hard and go early" in the fight against COVID-19.
Earlier: Prime Minister Jacinda Ardern is delivering her post cabinet conference live from the Beehive this afternoon.
She will be live from 4pm.
What has already been announced
Economic scenarios released today back the Government's decision to go hard and early in the fight against COVID-19.
Finance Minister Grant Robertson says the scenarios also back the Government's plans in putting significant measures in place to protect jobs and support businesses through the lockdown.
The Treasury has released a range of scenarios for the economy, based on assumptions of different amounts of time under the Alert Levels.
The report shows how extra Government spending will cushion the blow by protecting jobs and supporting businesses, says Grant.
"This global pandemic is dramatically affecting countries and their economies around the world. We are seeing dire forecasts for global growth and unemployment levels rising rapidly in many countries. As an open export-led economy, New Zealand will feel these global effects for some time to come.
"New Zealand is in a good position to fight COVID-19 due to our strong public health system, low debt and growing economy heading into this situation.
"The best way to protect the economy is to fight this virus, which is why we've acted swiftly and decisively to stamp out COVID-19. This will give our businesses and the economy the best chance to get going again on the other side."
The scenarios released today were guided by a range of previously released public health modelling. The Treasury has purposefully included scenarios that show what might happen if the lockdown has to be extended, or if the country has to return to Alert Level 4 in the future.
"These should not be taken as any guide as to the Government's thinking or decision on changing alert levels. That decision will be taken on April 20 as the Prime Minister has foreshadowed.
What they do show is how important it is that we continue to unite against COVID-19 and follow the public health guidelines; stay home and save lives – we know it's working," Grant Robertson said.
The scenarios show:
• That unemployment can be kept below 10 per cent, and return to 5 per cent in 2021 with additional Government support. Work is already well advanced on further fiscal support.

• Without additional support, unemployment could have hit 13.5 per cent under scenario 1 (four weeks in Level 4), while scenarios requiring more time in Level 4 showed a peak of 17.5 per cent-26 per cent.

• New Zealand's underlying strength means the economy can bounce back to be $70 billion larger by 2024 than in 2019.
Work on further significant Government investment to protect jobs, support cashflow, and prepare the economy for recovery is well advanced.
The next steps in the Government's plan to support businesses will be released later this week.
"The Budget is also another important part of the response, and it will include significant support to respond to and recover from COVID-19.
"As is usual with the Budget, there may well be pre-announcements, especially where they relate to urgent COVID-19 response activities."
The Government has already provided support to businesses including:
• $9.6 billion through the wage subsidy to protect the jobs of over a million working New Zealanders and keep them connected to their employers during the lockdown.

• Changes to the business tax system worth $2.8 billion to boost cashflow, encourage investment, and support working from home, including:
• Allwing businesses to immediately claim tax deductions for low value assets like computers, mobile phones, cameras, microphones, headphones and other equipment required to work from home

• Raising the threshld for provisional tax to support cashflow

• Writing ff penalties for late tax payments to take pressure off business owners
• Restring the ability to depreciate some buildings to support cashflow and investment
• Working with the banks to deliver a six-month mortgage deferral scheme so Kiwis don't lose their homes as a result of COVID-19, and a $6.25 billion Business Finance Guarantee to encourage bank lending to small and medium-sized businesses.
"We can do this because we entered this situation with strong Government books and a growing economy.
"Net debt at 19.2 per cent of GDP is well below the OECD average around 70 per cent, giving us greater ability than many to protect jobs and incomes with the Government's strong balance sheet."
Read the Treasury Report here.
More on SunLive...